ACGC Launches Online Hub for Anti-Corruption Rapid Response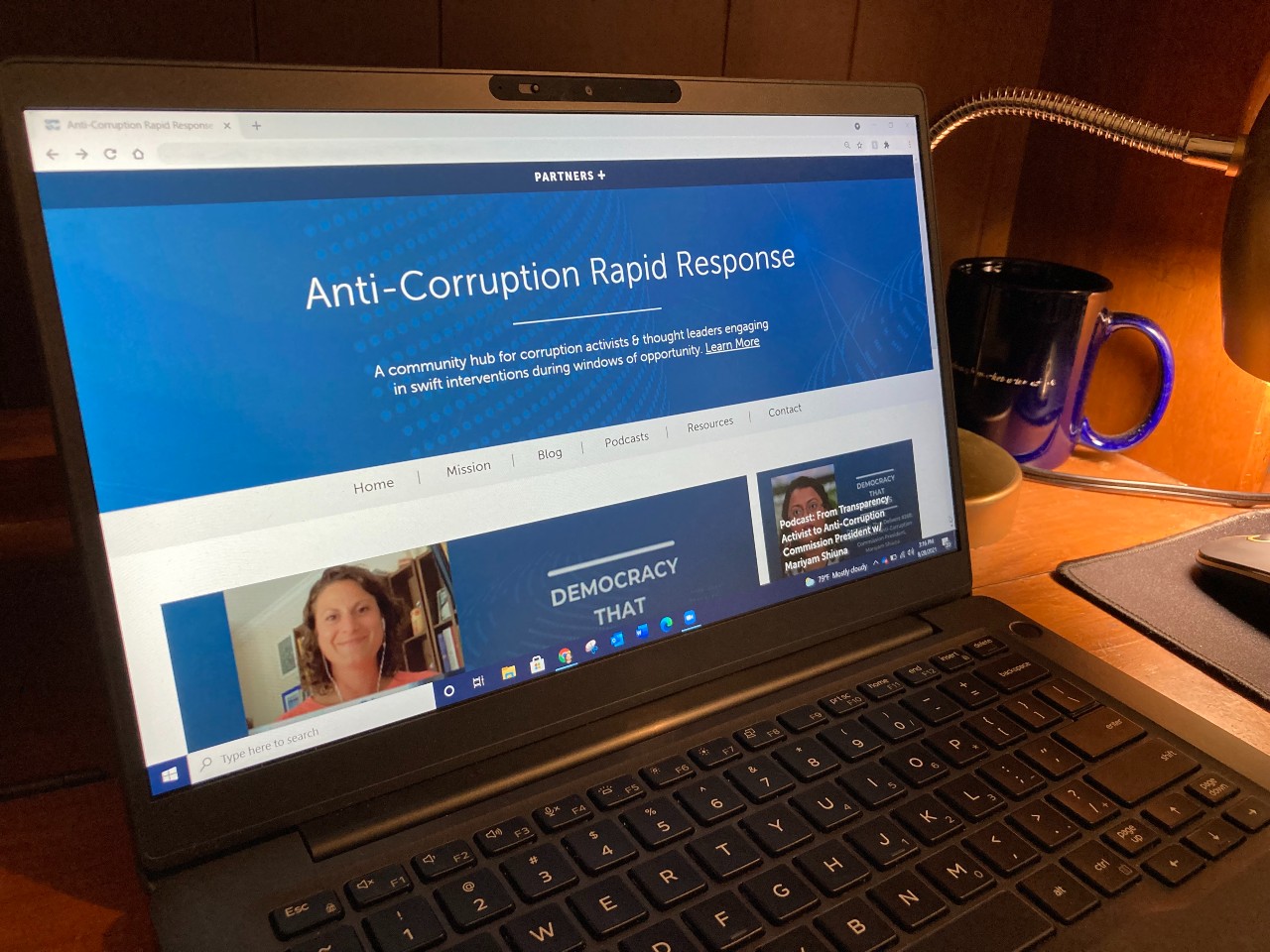 The Center for International Enterprise (CIPE) has taken a big step forward in its efforts to fight corruption by launching a new Rapid Response Anti-Corruption website. 
Hosted by CIPE's Anti-Corruption and Governance Center (ACGC), the new online hub gathers anti-corruption activists, thought leaders, and practitioners who are committed to engaging in swift interventions to combat corruption. Taking inspiration from the Justice Rapid Response program, ACGC launched its first pilot rapid response corruption-fighting program in 2016 and has since organized projects in more than half a dozen countries.
Through blogs, podcasts, publications, announcements, and contact with CIPE's Rapid Response Community of Practice members, ACGC's new site contributes guidance and expertise for groups interested in or looking to implement their own rapid response programming. Current resources include the work of thought leaders like Abigail Bellows, implementing organizations like the International Republican Institute, and anti-corruption researchers like Florencia Guerzovich, María Soledad Gattoni, and Dave Algoso. 
Since launching five years ago, ACGC's own rapid response work has expanded to include work in The Gambia, Armenia, Ecuador, and Malaysia. In coming months, ACGC will continue its rapid response podcast mini-series, publish topical blogs and country case studies, and add new resources from community members involved in this fast-growing area of anti-corruption work. 
---
Are you conducting more agile anti-corruption programming or have any suggestions for tools or resources? If so, please email us at ACGC@cipe.org.