Don't Miss these 10 Anti-Corruption Podcasts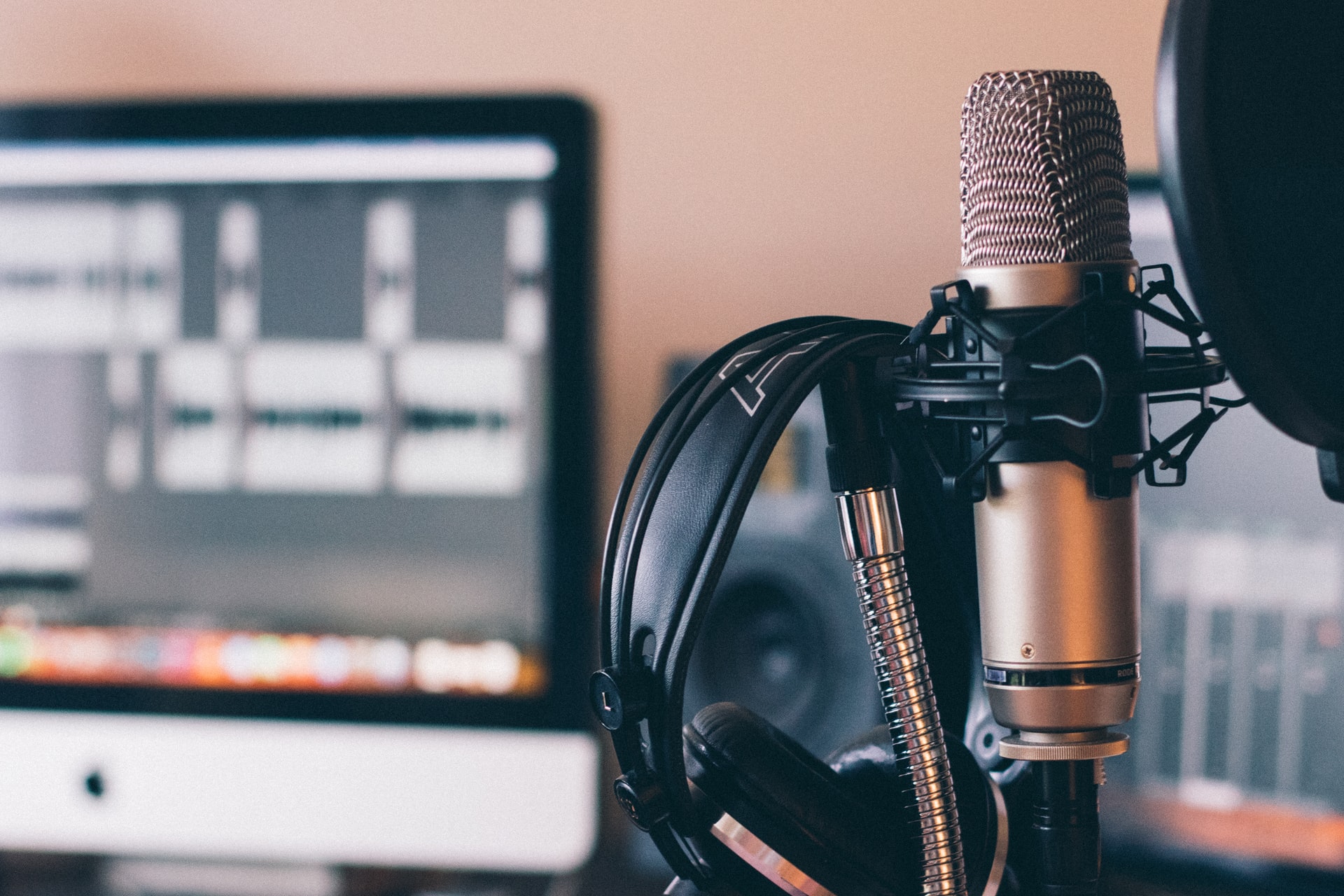 The number of podcasts touching on anti-corruption themes has grown exponentially in recent years, as experts, practitioners, activists, and academics showcase the human element of integrity and transparency work. Some podcasts are focused solely on anti-corruption, and others – like our own at the Center for International Private Enterprise (CIPE) – frequently address the topic in episodes and mini-series.
To inform our readers and friends about the increasingly diverse landscape of anti-corruption podcasts, we contacted the 850-member Anti-Corruption Advocacy Network (ACAN), which is a virtual anti-corruption community that spans the globe, to hear what its members are listening to. Using their recommendations as well as our own research, the CIPE Anti-Corruption & Governance Center narrowed down a list of 10 unmissable anti-corruption podcasts. 
While not an exhaustive catalog, we've included many of the most popular and innovative anti-corruption podcast programs being recorded today. Feel free to send along any links that we may have missed, and take note of your favorites! In the coming months, CIPE is planning to hold a competition to determine our readers' choice for the best anti-corruption podcast of the year. 
Here's the list:
A collaboration between the Global Anti-Corruption Blog and the Interdisciplinary Corruption Research Network, Kickback was launched in 2019 and might be the most popular podcast series in the anti-corruption world. Through its bi-weekly, interview-based format with episodes ranging from 30-60 minutes long, Kickback has featured Pulitzer Prize-winning journalists, leading anti-corruption scholars, development bank economists, former FBI agents, and passionate anti-corruption practitioners, among many others.
Dive In: We recommend Episode 27, where Mushtaq Khan and Paul Heywood discuss their leadership roles in the groundbreaking Anti-Corruption Evidence program. This initiative was started by the UK's Department for International Development (now part of the Foreign, Commonwealth & Development Office) and works to address corruption risks in development spending in emerging markets. Another excellent choice is Episode 29, in which Mushtaq and Paul address the challenge of measuring success in anti-corruption projects. They look at results-oriented systems (such as big data) as well as the use of change agents, or key anti-corruption influencers, that are cited frequently in academic research. 
The FCPA Compliance Report is one of the longest-running podcasts in the compliance and business ethics world. Since launching in 2015, award-winning host Tom Fox has produced weekly discussions that feature well-known compliance practitioners, key business figures, government officials, and attorneys. Fox has an extensive background in compliance and law and continues to share his expertise as an independent consultant on anti-corruption and anti-bribery compliance and international transaction issues. In fact, Tom Fox is on the advisory committee of CIPE's recently launched Ethics 1st, a new CIPE-supported platform for promoting business accountability and transparency in Africa.
Dive In: Readers may especially enjoy Episode 560, an episode from August 2021 featuring prosecutor Mike DeBernardis that thoroughly reviews recent FCPA enforcement actions by the Securities and Exchange Commission (SEC). Last year's episode with Michael Rasmussen on Policy Management Pro is also superb, showcasing an outstanding project with think-tank OCEG that brought both policy standards and a professional certification in policy management to the compliance community. 
CIPE's own podcast covers a range of topics at the nexus of democratic and economic development. Released weekly since February 2016, these 30-minute podcasts attract listeners' attention with often compelling accounts of in-country experiences, lessons, and opinions. Democracy That Delivers has featured anti-corruption episodes since its launch, and in September 2020 it formally initiated a bi-weekly anti-corruption series through the CIPE Anti-Corruption and Governance Center (ACGC). 
Dive In: We recommend the interview series with James Wasserstrom on whistleblowing, Yuen Yuen Ang's interview on the effects of corruption in China, and the recent Rapid Response mini-series. Hosted by CIPE Anti-Corruption Program Officer Peter Glover, the 7-part series features academics, government leaders, and local democratic activists who are committed to moving quickly to take advantage of windows of opportunity for anti-corruption reform.
The world's largest group of compliance officers – the Society for Corporate Compliance and Ethics (SCCE) – has released this podcast since May 2015. Currently helmed by SCCE Chief Engagement and Strategy Officer Adam Turteltaub, the program features bite-sized discussions with thought leaders from around the globe. With most episodes clocking in at around 12 minutes, this podcast is perfect for listeners who appreciate concise conversations that keep them up to date on recent trends, events, and best practices in the compliance and ethics world.  
Dive in: The episode Susan Roberts on Creating a Compliance Book is a fascinating, anecdote-filled look at the role of a compliance officer drawing from Roberts' experiences at three large corporations. And in a fun diversion from the serious, corporate issues that dominate compliance and ethics, don't miss the Ted Lasso Producer on Culture and Ethics, which includes lighthearted lessons from the popular Apple TV show based on a fictional English Football club. 
Bribe, Swindle, or Steal is a weekly podcast hosted by Alexandra Wrage, president of the anti-bribery compliance support non-profit TRACE International. She interviews experts in the field of financial crime who recount riveting stories of corruption, bribery, fraud, money-laundering, insider trading, and sanctions. 
Dive In: We enjoyed the March 24, 2021 podcast with Jeff Wright, managing partner of Actium Capital, where Wrage discusses compliance in international private investment deals. The episode digs into one of CIPE's biggest priorities: promoting anti-corruption compliance in emerging market companies. Not only do these businesses represent a huge potential frontier for bolstering global anti-corruption norms, but they often face limited investment and global partnership opportunities when they cannot meet anti-corruption compliance and integrity standards like those required by the U.S. Foreign Corrupt Practices Act (FCPA) and other laws.
Making a Killing by the Hudson Institute's Kleptocracy Initiative
Launched in 2021, Making a Killing is a new project from the Hudson Institute's Kleptocracy Initiative. Hudson Research fellow Nate Sibley co-hosts this podcast with kleptocracy journalist Casey Michel and the Helsinki Commission's Paul Massaro. The podcast has quickly attracted attention through its weekly and sometimes bi-weekly release schedule and fast-paced discussions. Making a Killing explores how corruption is reshaping global politics and fueling some of the most deadly security threats facing the world today, from the battlefields of Afghanistan and Iraq to terrorist networks, nuclear proliferation, drug trafficking, and other organized crime.
Dive in: Episode 8 offers a thought-provoking discussion about alternative anti-corruption strategies, including the coordinated use of financial policy, diplomacy, and foreign development aid to counter kleptocracy in emerging markets. Another episode well worth a listen is Episode 16, which explores how a shocking $2.3 billion was laundered over the past five years using U.S. real estate transactions.
Launched in 2019, the Suspicious Transaction Report is the flagship podcast of the Royal United Services Institute's (RUSI) Centre for Financial Crime and Security Studies (CFCS). Hosted by research fellow Isabella Chase, it provides 'behind-the-scenes' insights and advice from CFCS experts and guests, including episodes on countering anti-money laundering, combating sanctions evasion and cryptocurrency abuse. 
Dive in: Gain a thorough overview of the world of financial skulduggery by checking out Season 2's Episode 1 "The Alphabet Soup" and Season 2's Episode 7 "Holding up a Mirror."   
The Financial Crime Insights Podcast is another production from RUSI's CFCS with a debut year of 2020. Hosted by CFCS Programme Manager Alanna Putze, the series features CFCS events with experts on financial crime and interviews with researchers on the CFCS team. 
Dive in: Episodes with strong connections to anti-corruption include Episode 1, "Kleptocracy and the US Elections", Episode 3, "Dark Money and Democracy", Episode 4, "Corruption and Finance in the UK", Episode 9, "Kleptopia: How Dirty Money is Conquering the World", and Episode 16, "The Human Harms of Illicit Finance".
The COVID-19 pandemic and the ensuing social isolation inspired Billy Jacobson, a partner in the Washington D.C. office of leading law firm, Allen and Overy, to launch this podcast. Jacobson taps into his over 25 years of experience fighting white-collar crime to animate conversations with a variety of anti-corruption luminaries. Legal professionals will be particularly interested in this podcast's simplified overview of well-known white-collar crime cases. 
Dive in: A good place to start is Episode 10, which reviews the Landmark Siemens FCPA case. Featuring two key players in the case, the episode offers a rare inside look at the case's legal resolution and its impact on corporate anti-bribery in multinational companies. 
Launched in 2020, Scott Moritz's Fraud Eats Strategy podcast discusses corruption within a wider aperture of domestic and international crime. Topics range from crime families, international money launderers, penny stock boiler rooms, narco-traffickers, oligarchs, dictators, warlords, and kleptocrats. The podcast frequently addresses how corruption and fraud committed by political and business leaders have led to high-profile scandals.
Dive in: The episode "Chasing Bernie's Billions" gives listeners a detailed look at the work and methodology of U.S. government agents who unraveled Bernie Madoff's infamous Ponzi scheme. We'll try not to spoil it, but it was inspiring to learn how these agents were able to seek justice for victims in the most successful asset recovery in U.S. history. 
Honorable Mentions
Surprise! We found too many anti-corruption podcasts to fit on our list. Here are a collection of other helpful episodes and channels for anti-corruption mavens out there.
Launched in 2017, Expert Opinions is hosted by Masha Udensiva-Brenner and features interviews with experts focused on political and cultural developments in Russia and Eurasia with corruption as an increasingly important theme. In Episode 6, Matthew Murray, an Adjunct Professor at Columbia University's School of International and Public Affairs, discusses Russian anti-corruption champion Alexei Navalny. Kleptocracy anti-corruption scholars and slavophiles will definitely find Episode 8's look at regional kleptocracy worth a listen. 
This new podcast series focuses on concepts, ideas, and heroes in the governance and accountability space, including a miniseries focused on Accountability Lab's governance work in Nepal. One recent episode features an interview with ASP Amna Baig, one of the few female police officers in Pakistan, who tells an inside story about policing reform and social work.
In this podcast series, hosts Martin Woods and Stephen Platt interview key figures in the world of financial crime prevention while examining successes and failures in the global fight against money laundering, drug trafficking, bribery and corruption, sanctions evasion, human trafficking, and tax evasion.
In Intelligence Matters, which premiered in 2017, former acting Director of the CIA Michael Morell discusses the corruption risks of spycraft. He speaks with top leaders of the U.S. intelligence community as they reflect on their lives, careers, and the critical roles they play in shaping national security policies. 
This podcast, racking up 560 episodes since its 2018 debut, discusses strategies for countering corruption, spycraft, and transnational organized crime with experts such as intelligence operatives and writers.
---
Special thanks to Louise Shelley, professor at George Mason University and founder and executive director of the Terrorism, Transnational Crime and Corruption Center, for inspiring the creation of this podcast roundup. Please stay tuned for an Anti-Corruption Podcast of the Year competition in late 2021!
---
Image Credit: Unsplash