CIPE Shares Anti-Corruption Coalition with 450 Indonesian Business Stakeholders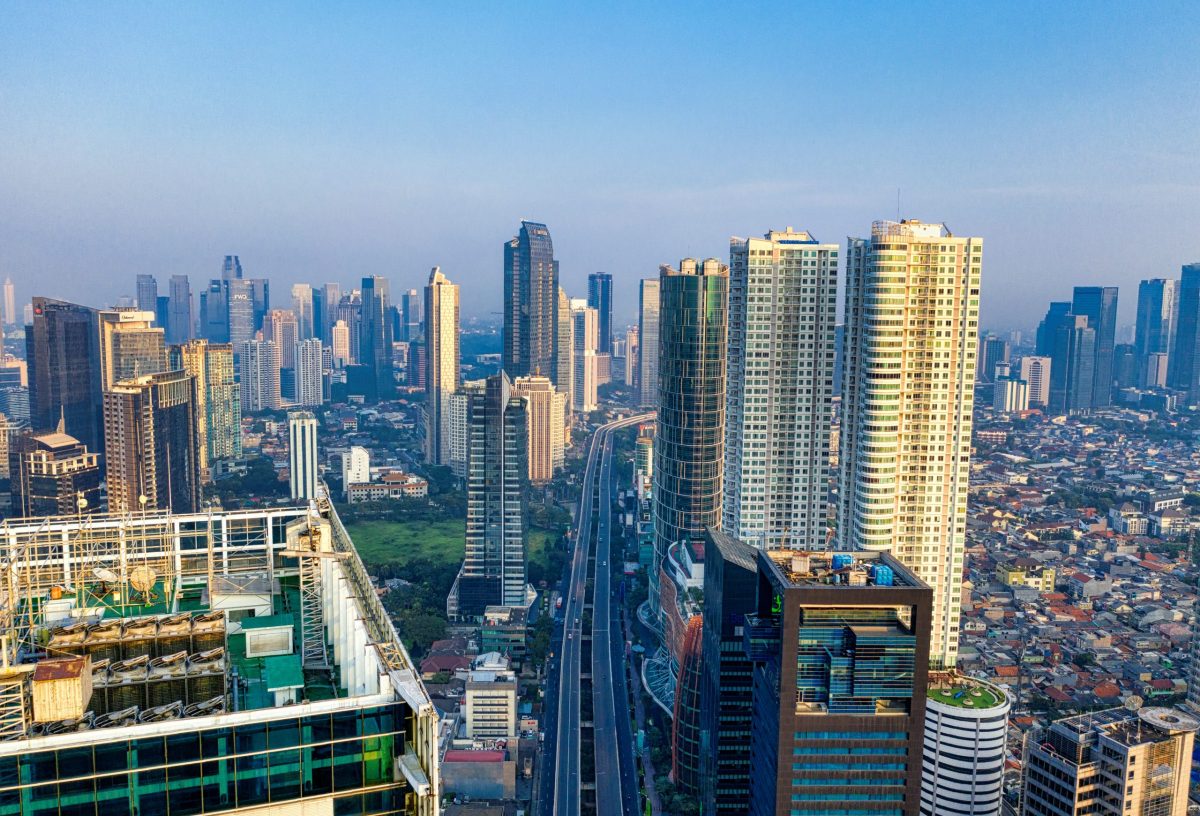 In an important step for Indonesia's first-ever private sector coalition against corruption, 450 business stakeholders and integrity professionals tuned in to hear about the initiative during Indonesia's 2021 International Business Ethics Conference, an annual mega-seminar. The presentation revealed growing private sector interest in anti-corruption after a year where headlines were filled with numerous COVID-19 related corruption challenges and Indonesia's government took steps to weaken anti-corruption enforcement.
Sponsored by the Center for International Private Enterprise (CIPE) and hosted by Indonesian business school PPM Manajemen, the conference brought together business ethics professionals and thought leaders for discussions about best pratices and  implementation strategies. Notable speakers included Basuki Tjahaja Saputra, president commissioner of Indonesia's national energy company Pertamina, and Elisa Lumbantoruan, CEO of leading facility management company ISS Indonesia.
In his presentation, CIPE Program Officer Gibson Haynes provided attendees with a powerful example of how groups of businesses can raise their integrity standards by joining Indonesia's new Private Sector Collective Action Coalition Against Corruption (KAKI). Launched in September 2020 by the Indonesia Institute for Corporate Directorship (IICD) in partnership with CIPE, KAKI is an alliance of Indonesian companies committed to eliminating internal corruption risks and willing to undergo periodic audits to certify compliance.
KAKI's launch marks a significant shift for anti-corruption towards the private sector. In the past twenty years, Indonesia's highest profile anti-corruption efforts have been led by the public sector through Indonesia's well-known Commission for the Eradication of Corruption (KPK). Although the Supreme Court granted the KPK the authority to investigate private sector corruption in 2016, KAKI is distinct in its role as a voluntary, private sector-led anti-corruption initiative. 
By committing companies to high compliance and integrity standards, KAKI gives companies anti-bribery and anti-fraud expertise long before they risk corruption investigations from the KPK. KAKI does this by offering a series of steps that, when implemented, drastically reduce opportunities for bribery. After an implementation period, member companies are then subject to periodic third-party audits to certify their internal controls are working. 
"Companies join the coalition to stand out from competitors, gain credibility, and implement concrete ways to fight corruption," said CIPE's Gibson Haynes. 
A Growing Alliance
The coalition has grown steadily since launching in September 2020 with 25 founding companies. These founders included large energy and manufacturing companies like PT Bukit Asam and PT Selamat Sempurna Tbk. As five new members have joined the coalition in recent months, the combined assets of KAKI members have swelled to over $126 billion, well ahead of KAKI's $100 billion target for 2021.
KAKI's Advisory Committee of private sector stakeholders has also grown from 6 to 8 members. This council is made up of associations like the Indonesian Chamber of Commerce and Industry (KADIN) that represent dozens to hundreds of member companies and play a key role in raising KAKI's profile and attracting new members. For example, the newly added Indonesian Young Entrepreneurs' Association (HIPMI Bandung City) is currently helping KAKI negotiate coalition membership for each of its 274 chapters across the country. The other new council member, Indonesia Global Compact Network (IGCN), adds a diverse network of companies, civil society groups, and academic institutions that are committed to promoting human rights and ethical business practices.
Anti-Corruption Challenges
KAKI's launch has coincided with a challenging time for anti-corruption supporters in Indonesia. On May 4th, KAKI held a webinar with over 180 attendees discussing the Indonesian Constitutional Court's decision to deny judicial review of a new government statute, Law no.19 of 2019, which puts new limits on the KPK's independence and corruption-fighting authority.
Among other changes, Indonesia's new statute reclassified the KPK as an executive agency instead of an independent state agency, exposing the agency to political interference. It also changed the status of KPK's officers to civil servants, mandating qualification tests and limiting the organization's investigative power. For example, the KPK is no longer allowed to explore cases that "attract public attention," an intentionally vague definition that had allowed the KPK wide discretion in investigating public scandals. 
The passing of Law no.19 of 2019 was not an isolated incident. This weakening of KPK power "has been an ongoing process," said Gibson Haynes, "but a couple of moves in the past couple of months have really accelerated it." One such move occurred just over two months ago when the government mandated a "civic knowledge" test for all KPK staff, which Haynes says "was a thinly veiled way of tossing out people who [the government] didn't like––a suspicious number of those who failed were involved in high profile cases."
Despite the current government's determination to put a muzzle on the KPK, the agency has willingly supported CIPE and IICD's efforts to establish KAKI's corporate guidelines. 
Up & Coming
Though its recent growth is promising, KAKI's expansion ambitions are challenged by the ongoing COVID-19 pandemic. As Indonesia's COVID-19 cases and deaths have spiked dramatically in the past month, many companies have prioritized survival over implementing anti-corruption programs. Despite these challenges, KAKI has received "a surprising amount of engagement despite the virtual [meeting] environment," Haynes said. Commenting on the July meeting with over 450 private sector stakeholders, Haynes said there was "an eagerness [by] certain companies to differentiate themselves" from the competition by joining the coalition. 
To make membership more accessible, KAKI is also developing adapted compliance standards for smaller companies. These anti-bribery rules would be "more achievable and lighter-weight". Haynes hopes the move will encourage more small- and medium-sized Indonesian companies to join the coalition and make taking steps to fight bribery and fraud more manageable for those hurt by COVID-19. A trainer-of-trainers course on KAKI's 75-item internal compliance checklist and several new workshop series will provide practical implementation support in coming months. 
The challenges of recent months––especially decisions limiting the KPK––make KAKI's launch especially important to anti-corruption efforts in Indonesia. For Haynes, governmental restrictions serve as a reminder that "it's important for the private sector to take [the] lead". With its growing profile, membership, and resources for member companies, KAKI is proving that governments don't have to be involved for businesses to put integrity first.
---
Image: Pexels