Anti-Corruption in Malaysia Presses On Despite Pandemic, Politics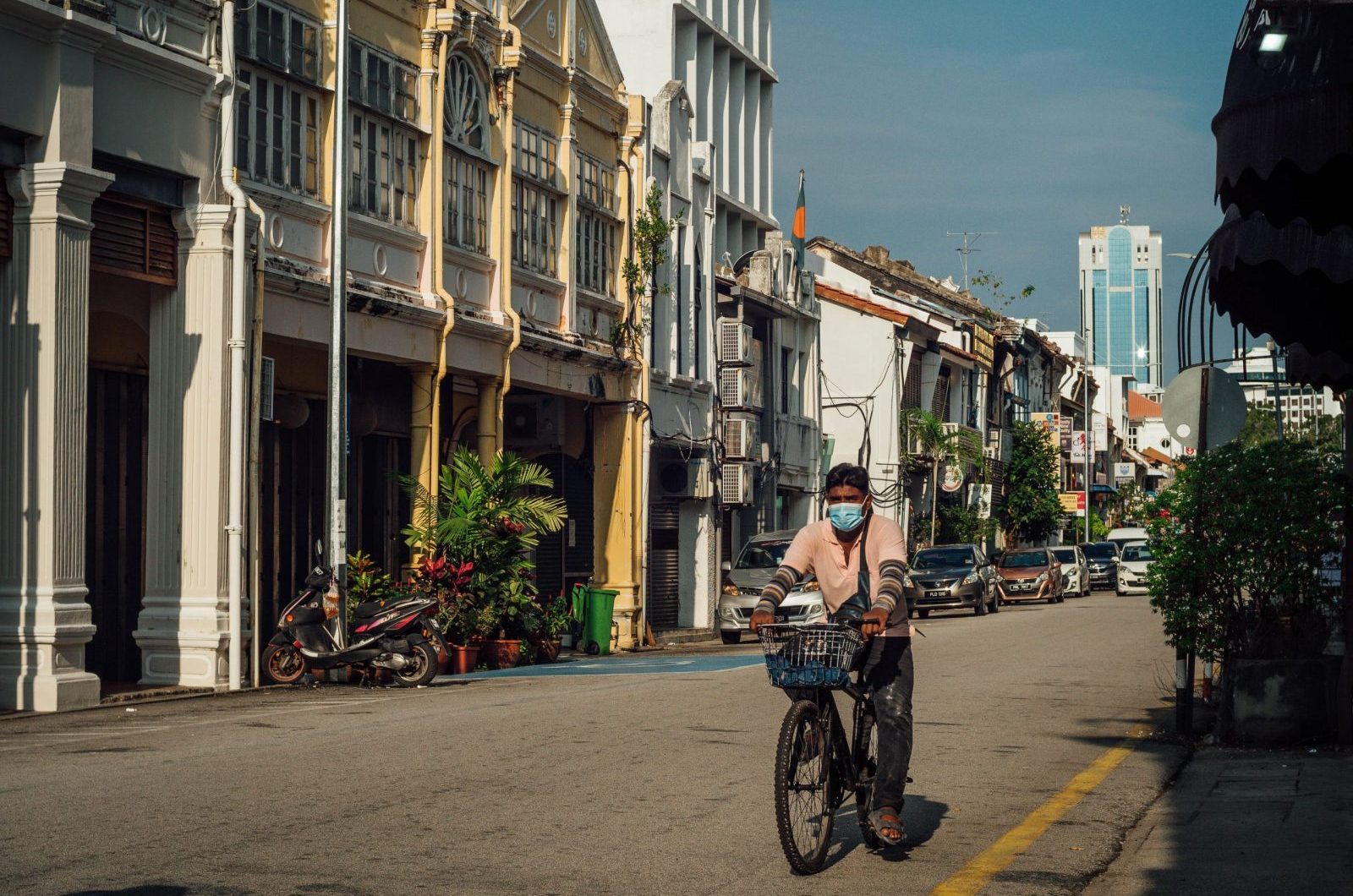 The COVID-19 pandemic was accompanied by a global surge in corruption, and Malaysia was no exception. The Southeast Asian country saw a rapid increase in emergency public funding, reduced oversight of government operations, and restrictions on civil liberties that led to a "perfect storm" for public misconduct. These adverse effects have been compounded by an ongoing political crisis that has seen, in less than 3 years, two successive failed governments and the country's first-ever minority government. Despite the challenges, corruption fighters in Malaysia still have opportunities to continue integrity reforms that began before the pandemic.
International observers know that Malaysia is no stranger to structural and large-scale corruption. In 2013, 39 percent of Malaysians surveyed said bribery or corrupt practices happen widely in Malaysia, and 54 percent agreed that companies take shortcuts to meet targets during hard times. In 2015, shockwaves were felt around the world by the revelations that over 4 billion USD in taxpayer funds had been embezzled through Malaysia's state-owned investment fund, 1Malaysia Development Bhd (1MDB), by Malaysia's former Prime Minister, Najib Razak, and other conspirators. 
The 1MDB scandal sparked global investigations, arrests, and some institutional reforms that improved Malaysia's standing on corruption indicators. 2018's historical elections brought renewed focus on anti-corruption efforts when voters ousted Najib and his party, which had been in power since Malaysia's independence. 
In 2018, the Malaysian Anti-Corruption Commission (MACC), a government agency that investigates and prosecutes corruption in the public and private sectors, was expanded to investigate private sector corruption offenses alongside government ones. By 2020, data collected through the Corruption Risk Forecast showed Malaysia had modestly improved in budget transparency but was still lagging in judicial independence and press freedom. 2020 also saw Najib imprisoned after being charged by a Malaysian high court for abuse of power, criminal breach of trust, and money laundering by illegally receiving almost 10 million USD from SRC International, a former unit of 1MDB.
COVID Slump
Progress against corruption in Malaysia was slowed by the onset of the pandemic. The MACC reported increased detection of corrupt activities by both crime syndicates and public officials. Malaysia also experienced corruption within the country's pandemic response. In June 2022, MACC stated it had 25 open investigations linked to COVID-19 mismanagement alone. 
The pandemic affected Malaysia's efforts to address corruption by increasing transparency and social accountability, which researchers from the European Research Centre for Anti-Corruption and State-Building (ERCAS) have identified as the country's biggest barriers to progress. Furthermore, Malaysia's Emergency Ordinance, which was passed during the height of the COVID-19 pandemic and remained in effect from March to August 2021, gave Malaysia's government expansive powers while lowering accountability controls. The measure raised human rights concerns by halting elections, and also provided blanket immunity to government officials and police officers. 
These actions were compounded by a refusal to inform civil society about important government decisions. During the six-month state of emergency, the Malaysian government approved several emergency finance ordinances without Parliamentary approval and without providing information to the public. After the state of emergency was lifted, there continued to be little transparency on government contracts and public projects. For example, in 2022, Transparency International Malaysia (TI-M) raised concerns on the lack of publicly available data on the viability of the Mass Rapid Transit 3 Circle Line project (MRT3) and the overall lack of information on "off budget" projects. 
Press freedom in Malaysia also decreased compared to the pre-pandemic period due to restrictions on media and harassment of journalists. For example, the Perikatan Nasional (PN) coalition, which took power in 2020, excluded independent outlets from events of public interest, such as parliamentary sessions and pandemic briefings. Furthermore, free speech restrictions, which the government said were needed to target COVID-19 misinformation, reportedly led to repression of critical and dissenting voices online. 
Accountability & Reform
Not all the news is bad, however. In 2021, MACC made its first private sector bribery charge against a firm, Pristine Offshore Sdn Bhd, that used kickback payments to secure an oil exploration subcontract with Petronas Carigali Sdn Bhd, Malaysia's state-owned oil and gas company. In addition, in early 2022, the MACC investigated the littoral combat ship (LCS) scandal after it was revealed that 1.3 billion USD was paid for six naval ships whose delivery deadline had passed but had not been received. The investigation resulted in charges against a former Malaysian navy chief. 
There is still a lot more to do. To start, the government can improve the flow of information to the public and move away from a culture of secrecy. The public uproar around the 1MDB and LCS scandals demonstrated the public's vested interest in preventing corrupt government activities. This is possible because corruption continues to be at the front of Malaysians' minds. In May 2022, a survey found that over 53 percent of Malaysians see corruption as the top concern for Malaysia, placing it above inflation and COVID-19.
Malaysia can also widen its pool of partners in anti-corruption efforts. In addition to improving relations with journalists and civil society organizations, Malaysia's government has an unique opportunity to work with Small and Mid-size Enterprises (SMEs). 
SMEs are a large and untapped segment of the economy, representing over 98 percent of business establishments in Malaysia. Their leaders are also strongly opposed to corruption. A CIPE-supported study by TI-Malaysia, and Merdeka Center for Opinion Research found that 87 percent of SMEs surveyed disagreed with Malaysia's culture of bribery and corruption and 67 percent strongly disagreed that bribery and corruption were necessities at times to run their businesses. In fact, some Malaysian SMEs have already independently implemented their own business integrity frameworks to compete on the global stage. Consequently, new efforts to include SMEs in anti-corruption efforts are likely to increase the effectiveness of new legislation and build momentum for stronger integrity in business and government. 
CIPE-led Initiatives
CIPE has developed private sector focused programming that addresses challenges faced in Malaysia and its neighbors. For one, CIPE's integrated compliance approach is helping SMEs lower risks and increase compliance with global anti-bribery, environment, and labor standards. This approach has recently found success in Indonesia, where CIPE engaged stakeholders in the palm oil supply chain, designed a training course for these companies, and partnered with the Indonesian Government's Corruption Eradication Commission (KPK) to improve the government's response to corruption challenges.  
Following its work in Indonesia, CIPE is expanding its integrity-promotion work with partner organizations based in Malaysia. One initiative is focused on improving adherence to labor standards for rubber glove manufacturers. The Malaysian rubber glove industry produces two-thirds of the world's supply of rubber gloves and improvement in the industry promises to have a tremendous global impact. Furthermore, CIPE is working with Malaysia's Coalition for Business Integrity (CBI) to expand the country's community of SMEs committed to business integrity through anti-bribery management system trainings and campaigns highlighting the business case for anti-corruption. 
Malaysia, like many countries during the pandemic, saw an increase in corruption and a hindrance to anti-corruption efforts. A lack of transparency continued to be a major obstacle, fueled by both the pandemic and the political crisis. While the aftermath of the pandemic and the continuing political instability may further stall reforms, there is still opportunity in Malaysia to reduce corruption. CIPE looks forward to collaborating with partners in Malaysia to support the drive towards a transparent and equitable society.
— 
Photo Credit: Unsplash
For more information on COVID-19's effect on corruption, please see CIPE's resource compilation here.