A Divided Congress Represents Hope for Peru's Fight Against Corruption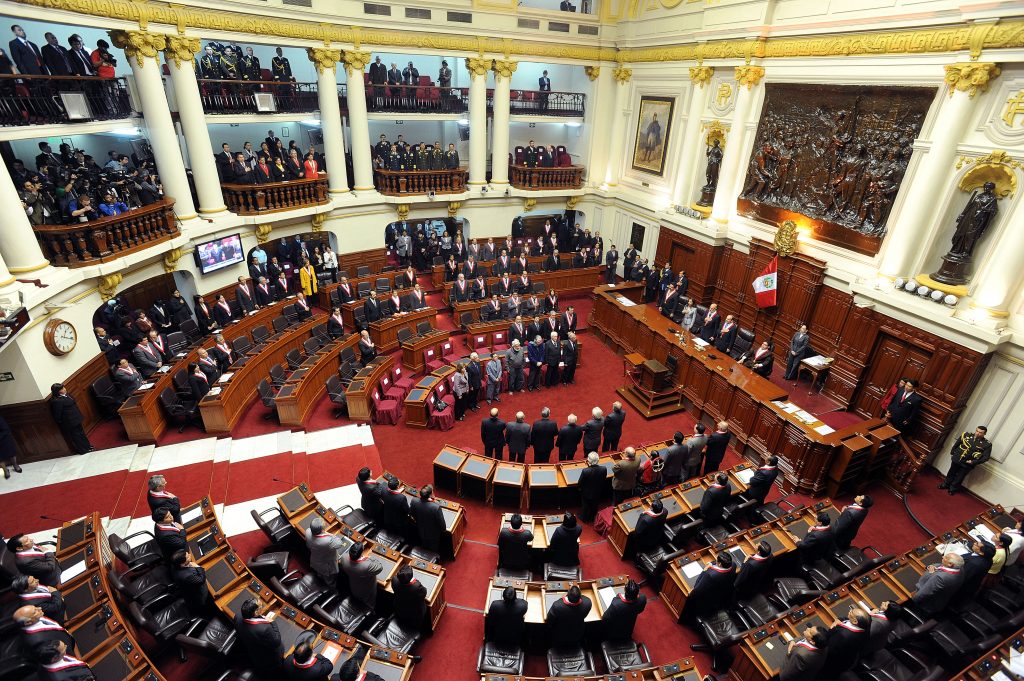 To say Peru has had a brush with corruption would be an understatement. Beginning with Alberto Fujimori in the late 1990s, the problem of corruption has snowballed with all four subsequent presidents embroiled in the Lava Jato affair that swept across the continent in 2014. From Alejandro Toledo to Pedro Pablo Kuczynski, each head of state has faced accusations of corruption tied to the widespread Odebrecht scandal. Toledo faces extradition, Garcia committed suicide before being arrested, Humala was imprisoned and continues to await prosecution, and Kuczynski is under house arrest.
Although Peru has had attempts at anti-corruption reform in the past, none have resulted in systemic change. For example, the National Anti-Corruption Commission, which ran from 2001 to 2005, during the Toledo administration, suffered from the same problem as other similar programs – it had the symbolic nature of the office and title, but lacked the support, resources, and formal powers it needed.
However, the tides seem to be turning. After supporting anti-corruption reforms for years, millions of Peruvians rejoiced when President Martín Vizcarra assumed office in 2018. Vizcarra's pending anti-corruption legislation includes provisions such as ending parliamentary immunity and significantly reforming an arcane campaign finance system. Naming the fight against corruption his top priority, Vizcarra is a stark departure from his predecessors and has appeared to live up to his billing thus far.
That said, passing anti-corruption reforms through the unicameral Congress controlled by the conservative Fuerza Popular, led by Keiko Fujimori – the daughter of the former president – has proven to be easier said than done. A lame-duck president with general elections coming up in under 14 months, Vizcarra responded on September 30 by dissolving the entire legislative body (within the Peruvian political context this is seen as a relatively legitimate action for the president to take) in hopes that a special election would reshuffle the composition of the legislative body in his favor.
Congressional elections last month provided a mixed message. The results painted a clear picture of just how fragmented the country's politics are. Out of 21 political parties, none emerged victorious, with political outsiders finishing at the top and traditionally influential parties losing significant ground.
Yet while the lack of unified political leadership may be cause for concern, it also represents the best hope Peru has had to pass sweeping anti-corruption reforms. This is largely due to the fact that Vizcarra, who is not formally aligned with any one political party, will have to rely heavily on building coalitions in Congress to get his reforms passed. With the Fuerza Popular and other like-minded parties now in possession of considerably less political capital, Vizcarra may be able to garner enough support among smaller centrist parties to finally push through his anti-corruption legislation.
In this regard, President Vizcarra represents a bright future for Peru and its efforts to fight against corruption. While a tall order, if he can manage to unite a centrist coalition, Vizcarra may be able to pass the reforms his country so desperately needs. Now, it is up to members of Congress to play their part in passing historic anti-corruption legislation that would finally place Peru back on the right track.
Kai Bernier-Chen is an Anti-Corruption Legal Analysis Fellow with CIPE's ACGC team. The views and opinions expressed in this blog are those of the author and do not necessarily reflect CIPE's official policy or position.