Searching for Transparency in the Maldives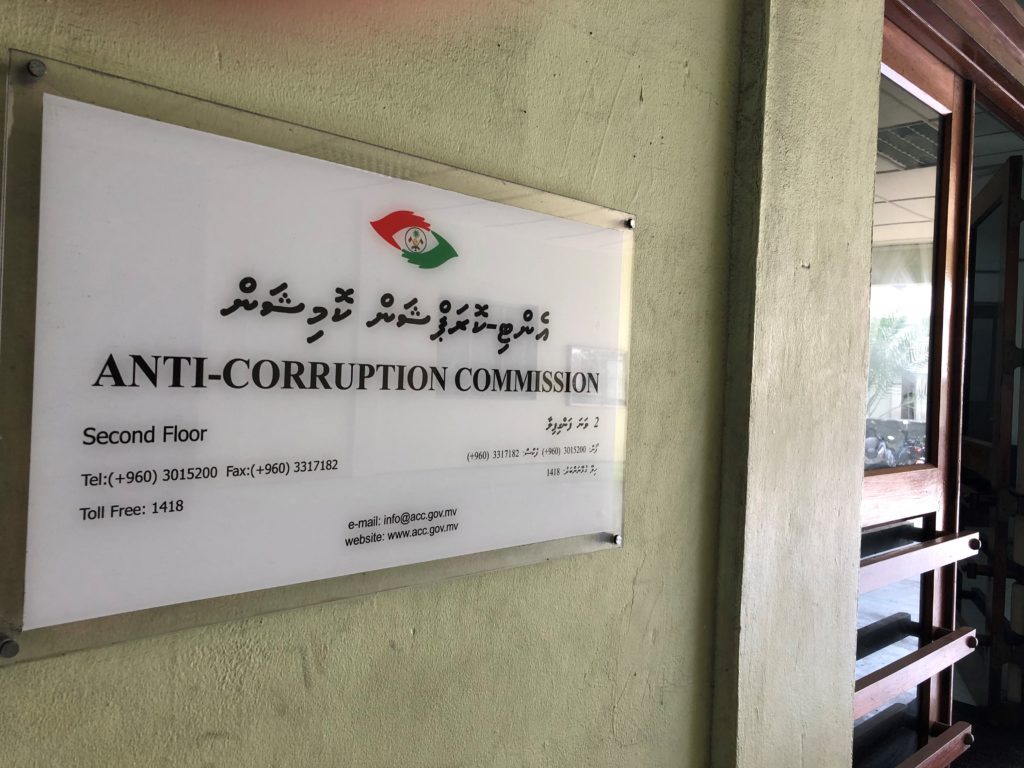 Photo Credit: Frank Brown
By Frank Brown, Director of CIPE's Anti-Corruption and Governance Center
For an organization that specializes in bringing corruption to light, exposing hidden deals, and calling public attention to injustice, Transparency Maldives is hard to find. Its offices are located in a nondescript concrete building with no number on it, down an unmarked road just off the capital city's main shopping street. One button marked "TM" next to a steel-grated door is the only indication that the group's bustling offices are located above.
As an independent voice at a time of intense public outrage over years of corrupt government deals, Transparency Maldives staff sometimes attract unwanted attention, such as death threats. It is certainly a twist that the institution with a huge role at a pivotal point in the Maldives' history must keep a low physical profile to remain in existence.
Now is a tricky time for the Maldives, a sprawling, idyllic archipelago of 187 islands inhabited by some 400,000 people. A September 2018 election brought to power a reformist president committed to unwinding the shady deals of his predecessor. Observers worry that a coup – like the one of 2012 – could force the new president Ibrahim Mohamed Solih from office and restore the old relationships and financial flows between resort operators and government officials.
But, if the country emerges from next month's parliamentary elections with a majority of pro-Solih lawmakers in office, a reform agenda with anti-corruption at its core may survive and grow stronger. Most Maldivians seem to want a more equitable, transparent distribution of the nation's primary asset – tourism dollars attracted by unusually pristine islands and waters.
Maldivian entrepreneurs and mid-sized business people want more access to visitors looking for an exclusive tropical experience and with the cash to spend on services offered by local businesses ranging from small hotels to dive certification classes and restaurants. That means a change in course from the government's longstanding one-island, one-resort approach to tourism. That approach means that nowadays holiday-makers fly into the Maldives international airport, located on an island adjacent to the capital island of Male, are whisked off by boat or seaplane to posh, brand-name resorts that occupy their own islands, devoid of local residents and featuring the pork and alcohol banned elsewhere in the Islamic country.
For CIPE, the Maldives is an inviting challenge for our anti-corruption approach geared towards swift intervention in countries where there are such windows of opportunity, or "critical junctures" as political scientists call them. Each year, there are similar opportunities in two or three countries a year. In 2017 and 2018, The Gambia, Malaysia and Armenia featured prominently, all places where CIPE's Anti-Corruption & Governance Center is active.
So far, the Maldives appear to have the essential ingredients. The populace is highly sensitized to corruption, especially after a government-owned tourism company moved $80 million in revenue from island leases to bank accounts connected to government officials, as documented in a series called "Paradise Leased: The Theft of the Maldives," from the Organized Crime & Corruption Reporting Project. That scandal heavily implicated Solih's predecessor, President Abdulla Yameen, who, as of last month, is detained in a Maldivian jail on charges of laundering over $1 million. International scrutiny and a series of non-transparent, Yameen-era mega deals that have left the government heavily indebted to Chinese entities, all mean the Maldivian voters will be hearing about corruption from local media outlets for some time.
With Yameen's fall and an economic reformer in power, those Maldivian entrepreneurs who have long been left on the sidelines are sensing opportunity to grow. That is especially true of those catering to the non-resort tourist trade, the owners of small hotels, local restaurants, construction companies and a host of small businesses offering services from scuba-diving instruction to boat excursions. This is another essential ingredient that CIPE looks for in assessing a window of opportunity for lasting anti-corruption reform. That's because local entrepreneurs eager to push for anti-corruption reforms are a vital ingredient of lasting change. With the December foundation of the SME and Entrepreneurs Federation of Maldives, it looks likely that precisely such a group is on the scene, organizing, and keen to present an agenda to whatever parliament emerges from April's election.
On a recent four-day CIPE visit to the Maldives, it was encouraging to see all these elements in place, no matter how new and shaky they are, no matter the idle chatter of how a coup might bring Yameen and his circle back to power. But, a significant concern is law enforcement. Unlike Transparency Maldives, one of the easiest offices to find in the Maldives' square-mile capital of Male is the Anti-Corruption Commission, headed by Hassan Luthfee, who has held the position for nearly a decade. His office is in brightly lit building with no security located one block in from the sea. Luthfee, an Australian-educated auditor, has a staff of 40 investigators and a plan for sweeping anti-corruption reforms that he would like parliament to consider.
A couple weeks after CIPE's visit, Luthfee had reportedly left Male for Malaysia, standing accused by local investigators of aiding Yameen by putting $1 million of the former president's ill-gotten assets in an escrow account rather than freezing it. Attempts in early March to reach Luthfee by WhatsApp, e-mail, and LinkedIn failed.