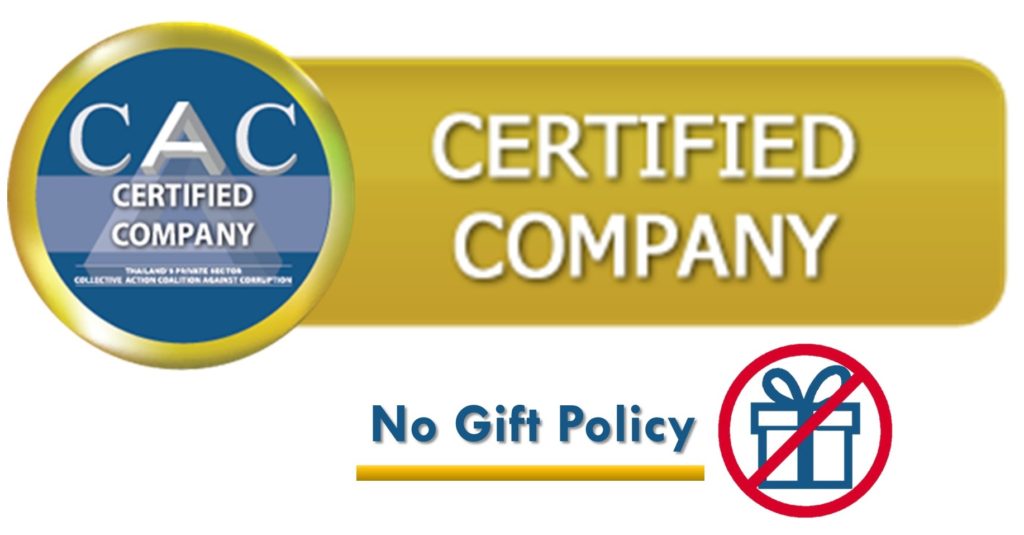 Image credit: Collective Action Coalition against Corruption
By Pana Ratanabanangkoon, Thailand's Private Sector Collective Action Coalition against Corruption (CAC) Project Director
In Thailand, it is customary for businesses to give gifts to customers, business partners and government officials during the holiday season. Gifts can range in size from a bottle of wine to a car. This is common throughout Asia, where the holiday season typically runs from Christmas through the Lunar New Year and can include multiple occasions when gifts are expected.
From the point of view of anti-corruption compliance, these holidays are fraught with risk, as many businesses feel compelled by tradition to give presents to government officials. This clash of cultural expectation with the need to manage corruption risk can be a major source of tension within companies. That's why my organization requires its certified member companies to have strong procedures in place for gift-giving as part a corporate anti-corruption compliance program.
Here, in Bangkok during the recent New Year holidays, a flurry of companies and organizations made announcements about new policies restricting gifts. Here at Thailand's Private Sector Collective Action Coalition against Corruption (CAC), we were curious: Have no-gift policies resulted in changes to behavior and a reduction of bribery risks? To get an answer, CAC staff interviewed a number of business owners and executives of large companies.
CAC found that for smaller companies, the no-gift policy has been an emphatically bright line in the world of endless business entertaining and corporate gift-giving. One executive described the New Year present-offering period as a "very stressful time." The executive explained that in addition to the time and energy required to decide what to give and to whom, his company is financially stressed by the sheer expense.
"After joining CAC, we have established a strict policy on gift-giving. We eventually decided to go above and beyond and institute a no-gift policy. Initially, gift expectations were still there but they significantly decreased after the announcement," one business owner said. The business owner added, "the company's expenses for holiday gifts have been reduced by 50% compared to last year." Some companies can measure the cost-savings in millions of Thai Baht with 1 million baht equivalent to about $38,000.
Another business owner explained that, since instituting a no-gift policy, he "can now take vacations without worrying about giving gifts. Our membership in CAC helps us explain to external parties that, as a CAC-certified company, we have a no-gift policy. In the past, we either had to give gifts or come up with an excuse not to do so."
A senior board member of a CAC-certified company said, "Previously, we only applied our no-gift policy to our business partners who are CAC-certified members, simply because they understand and support such a policy. But now that we're a certified member, we have extended our no-gift policy to all of our business partners and foreign counterparts."
For large companies, whose executives might expect to receive gifts, a no-gift policy can help management worry less about internal competition for favoritism and bribery risks. An executive at one major real estate developer said the policy allows management to "spend less time receiving and re-distributing gifts." He also noted that when implementing the new policy "tone at the top" is critical from corporate leadership.
One of the greatest fears firms had when implementing no-gift policies was that business would suffer. When asked, however, an executive said, "we have not seen any negative impact yet."
Although the CAC does not mandate that firms must implement no-gift policies for certification, certified companies are required to have strong procedures in place for gift-giving as part of their anti-corruption policies and procedures. The companies are also required to inform their business partners of their gift policies and expect compliance with the policies.
This year, the CAC waged a campaign urging private companies to implement and announce no-gift policies. This was done in collaboration with the Anti-Corruption Organization of Thailand (ACT), which pushes government agencies to do the same.
According to ACT, 13 out of 20 Ministries, 39 out of 56 state enterprises, and several regulatory bodies including the National Anti-Corruption Commission, the Bank of Thailand, the Budget Bureau, the Courts, and Office of Attorney General have all applied no-gift policies.
ACT Secretary General Mana Nimitmongkol said "All parties no longer have to worry about finding gifts for people or getting gifts from people…There are many ways to preserve our culture (besides presenting valuable gifts). Flowers are sufficient to show respect."
The CAC currently has 937 signatory companies and 366 certified members, including 10 under the SME Certification program.  The CAC is part of the Thai Institute of Directors Association (IOD), a not-for-profit private organization that aims primarily to strengthen Corporate Governance standard in Thailand.  Companies can join CAC voluntarily and will be self-obliged to comply with a 71-element anti-corruption compliance checklist and seek CAC certification to ensure that they put in place anti-corruption policies and maintain high compliance standards.