Kick Back and Listen to "Kickback: The Global Anti-Corruption Podcast"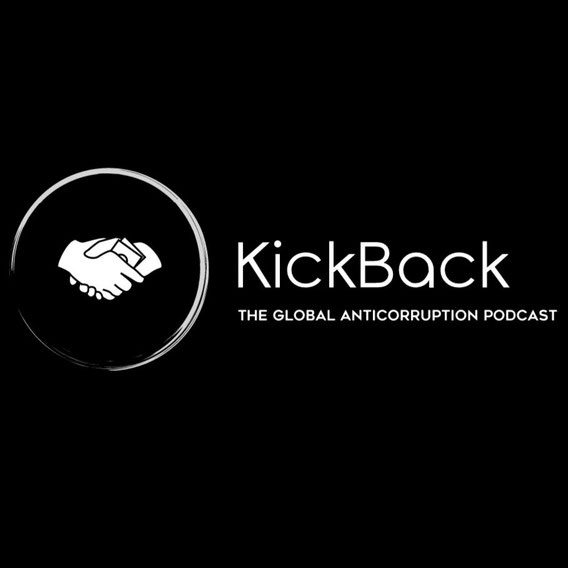 Matthew Stephenson of the Global Anti-Corruption Blog and Nils Köbis and Christopher Starke of the Interdisciplinary Anti-Corruption Research Network have all teamed up to create "Kickback: The Global Anti-Corruption Podcast." So far, four episodes have been published, with each episode featuring a 30- to 50-minute interview. I think Kickback is more than worth a listen, here's why:
Compared to another favorite anti-corruption podcast, "Bribe, Swindle, or Steal," Kickback is more academic and digs into more theoretical questions about corruption. This is not to say, however, that Kickback is dry or lacking in practicality. Each episode has clear implications for anti-corruption practitioners. The interviews use real-world examples to put meat on the bones of broader corruption theories, clarifying how to use those theories to better design and implement anti-corruption programs.
Here are short summaries of the first four episodes:
Susan Rose-Ackerman, a professor at Yale Law School and one of the leading anti-corruption scholars in the world. The interview covered the history and development of academic research into corruption and laid out some of the key debates within the field, foreshadowing questions and topics discussed in later episodes.
Deltan Dallagnol, the lead prosecutor of the car wash investigation—possibly the largest anti-corruption investigations in history. Deltan Dallagnol talked about the car wash investigation, including how the credible threat of jail-time helped him and his team snowball plea agreements which drove the complex twists and turns of the investigation.
Robtel Neajai Pailey – a Liberian academic, activist, and author. Much of the interview focused on her children's books, "Gbagba" and "Jaadeh," which tell the story of two children visiting Monrovia from their hometown in Liberia and experiencing and coming to dislike corruption. Robtel's lessons from telling the story to children (through the book, a play, and a music video), give moral, or in many cases, immoral clarity to the actions of adults.
Paul Lagunes, a professor at Columbia University's School of International and Public Affairs, uses mixed methods, including field experiments, as a means to better understand and limit corruption in the built environment in Latin America. The conversation covers his book, which looks at the use of audits to reduce corruption in public projects. Paul argues that in Latin America there has been a lot of focus paid to transparency, but less to technical monitoring and enforcement.
One key theme that has come out of each episode is the question of whether corruption is the result of principal-agent problems or collective action problems. Thus far, Kickback has done more to highlight the principal-agent problem perspective and I'll be listening to see if future episodes also highlight the collective action problem perspective. This question is fascinating to me because its answer points to the incentives for individuals to act corruptly.
At the end of his interview, Paul Lagunes says that he wishes there was more research into why people work to combat corruption when there are material disincentives to do so. What I like best about Kickback is that in its first four episodes, the podcast has given listeners four different and inspiring perspectives on that question.
Peter Glover is an Associate Program Officer with the Anti-Corruption and Governance Center and the Editor of the Business of Integrity blog.