Corruption in the Nigerian Judiciary – Should Umar's Arrest Sow Optimism?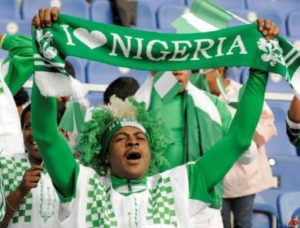 Photo Credit: Feather Project
The fight against corruption in Nigeria has hit a major roadblock as Danladi Umar, the chief judge in Nigeria's Code of Conduct Tribunal, the counter-corruption court, has been charged with soliciting bribes in exchange for leniency in a ruling in 2012. Umar hurled himself into the media spotlight in June 2017 when he acquitted the Nigerian Senate President Bukola Saraki of 18 charges, 15 of which related to not declaring assets appropriately while state governor and three pertaining to the acquisition of two houses in Lagos. The Economic and Financial Crimes Commission (EFCC) later appealed the ruling and the Court of Appeal ordered a retrial.
High profile arrests like these do not help counter Nigeria's reputation as a country that suffers from deep-rooted systemic corruption. Nigeria would be prudent to quickly determine the truth behind these allegations to signal to its citizens, its neighbors, and foreign investors that the government does not tolerate corruption.
While Umar's case suggests less tolerance of corruption in the judiciary, it is also a textbook example of corruption: the abuse of entrusted power for private gain. Conviction of Umar would cast a negative light on all previous cases tried by him – were people convicted actually corrupt or could they not afford a bribe? Likewise, were acquitted defendants innocent or merely wealthy enough to pay a bribe?
Despite this judge's arrest, EFCC has 1,124 corruption cases pending. Unfortunately, some citizens believe that these cases are politically motivated as President Muhammadu Buhari seeks to reduce political competition for his 2019 reelection campaign. Although Buhari campaigned against corruption in 2015, multiple officials in his government have been arrested on allegations of bribery and corruption, including the head of the Nigerian National Intelligence Agency, Ayo Oke. EFCC officials decided to investigate Oke after noticing women in "dirty clothes" bringing bags into Oke's apartment – following a search, officials found US $43 million in his apartment.
Another official, David Babachir Lawal, was arrested on suspicion of awarding contracts to companies he had ties to, perhaps a law requiring senior government officials like Lawal to divest from their interests upon appointment to public office would cut down on graft.
Ultimately, stamping out corruption in Nigeria will take generations. The United Nations Office on Drugs and Crime (UNODC) reports that 82.3 million bribes were paid in Nigeria, equating to 400 billion Naira (US $4.6 billion). Citizens often do not report bribe solicitations, for among other reasons, poor follow up and negative consequences towards the whistleblower. The UNDOC report also suggests that the risk of being solicited for bribes by judges sits at 31.5%. If this statistic is true, Umar has a 31.5% chance of being assigned a judge who may even offer him leniency for a bribe! On the other hand, Umar's arrest may be the signal needed to make judges think twice about taking bribes.
Richard Christel is the Anti-Corruption/Conflict Taskforce fellow at CIPE