Cliché and Complexity in Kyrgyzstan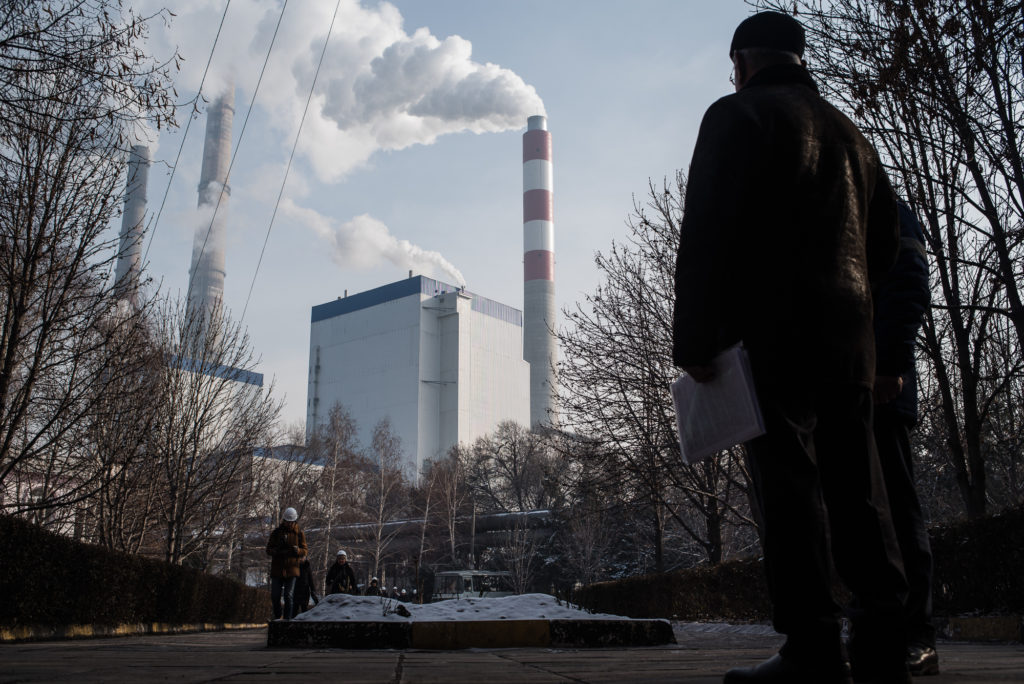 Bishkek Power Plant. Photo Credit: Danil Usmanov
By Caroline Elkin, Program Assistant with CIPE's Europe and Eurasia team.
There are trite ways to describe almost every post-Soviet country: Belarus is Europe's last dictatorship and Kazakhstan suggests Borat. Kyrgyzstan, sometimes called the island of democracy in Central Asia, appears luckier.
In reality, Kyrgyzstan's cliché camouflages the overwhelming challenge of corruption, which 95 percent of citizens consider a major problem today. A growing scandal illustrates the extent of corruption in the country, and the challenges of combatting corruption in what, is at best, a flawed democracy.
President Sooronbai Jeenbekov, elected October 2017 in a flawed but somewhat competitive contest, has fired or brought corruption charges against high-ranking associates of his immediate predecessor, Almazbek Atambayev. Many of these stem from the scandal surrounding a badly repaired Bishkek thermal power plant, which broke during a cold snap in January 2018. That left nearly a quarter million residents of the capital without heat for several days in -16° Fahrenheit weather. The power plant had been reconstructed by a Chinese company at inflated prices, financed by a $386 million Chinese loan that will swell to $470 million over its repayment period.
This scandal has resulted in the arrest of two former prime ministers, a former energy minister, and the former and current mayors of Bishkek, among others. It may well reach Atambayev himself.
Until recently, Jeenbekov had been Atambayev's protégé. Jeenbekov served as Atambayev's prime minister from April 2016 – August 2017, stepping down to run for a presidency that Atambayev expected him to win. But after the power plant incident, Atambayev attempted to blame then-Prime Minister Jeenbekov's government. Jeenbekov countered with a speech criticizing insufficient efforts to counter corruption. This speech was seen as an attack on Atambayev's tenure. In March 2018, Atambayev lashed out at Jeenbekov during their party's congress, criticizing how he dealt with the power plant crisis. Subsequently, Sapar Isakov, Atambayev's prime minister when the plant stopped working (of eight that served during Atambayev's tenure), was forced out, then called in for questioning. Since April, the cascade of firings, questionings, and arrests has grown.
Is the anti-corruption campaign justified? Or does it further undermine a nascent democracy?
On the one hand, various bad deals and unexplained wealth characterized Atambayev's term as president from 2011 to 2017. Attacks on the press, and repression of an opposition candidate (incidentally, using corruption charges) chipped away at the democratic veneer of Atambayev's increasingly authoritarian government. That said, Atambayev came to power peacefully and stepped down after one six-year term, in accordance with the Kyrgyz constitution. Kyrgyzstan has come closer than any other Central Asian country to passing the two-turnover test.
On the other hand, although the corruption scandal is real, its fallout serves political ends too. Jeenbekov has at least two motivations to pin the blame on his predecessor. First, that would shift attention away from any role Jeenbekov may have played in the power plant scandal in his earlier political career. Second, kicking out Atambayev's associates shows the new president is not his mentor's puppet, and gives him more control. In October, the Supreme Court ruled ex-presidential immunity unconstitutional, clearing the way for investigation and prosecution of Atambayev himself.
Attention to regimes' use of politicized anti-corruption campaigns to consolidate power is growing worldwide. When China or Saudi Arabia cracks down on bribery or unexplained wealth, they may earn acclaim for campaigns that in fact allow regimes, or officials within them, to target political opponents. In other words, so-called anti-corruption campaigns themselves are a form of "abuse of entrusted power for private gain."
But what if the corruption charges are genuine, and the campaign fulfills a popular mandate for accountability? We can debate whether Jeenbekov is seeking justice or revenge, but as Bruce Pannier of RFE/RL points out, the money is still gone. Citizens suffer either way.
In this case, as in many others around the world, elected officials' motives to decry corruption are complex and murky. Actors outside of the executive and legislative branches can have fewer potentially conflicting interests, and thus can be better-suited to lead the fight against corruption. In this regard, Kyrgyzstan should focus on judicial independence, which has been a challenge for successive governments. The country could seek advice from Brazil, another young democracy, where an independent judiciary was able to prosecute politicians entangled in the Lava Jato scandal.
Civil society also has a role to play: Kyrgyzstan has a tradition of active civic groups and independent media, although in recent years these have come under threat. Efforts to support their sustainability would lay the groundwork for investigative outlets to continue their reporting, and for business and other civic organizations to take the lead in combating corruption.
Meanwhile, as the fallout over the thermal power plant continues, observers should resist the tendency for cliché.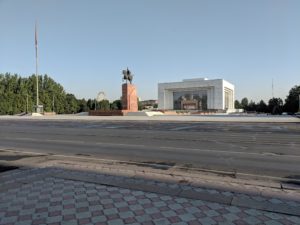 The History Museum in Bishkek, the refurbishment of which is the subject of another corruption allegation. Photo Credit: Caroline Elkin