Hey, You Missed a Spot: The Philippines and its Stubborn Corruption Problem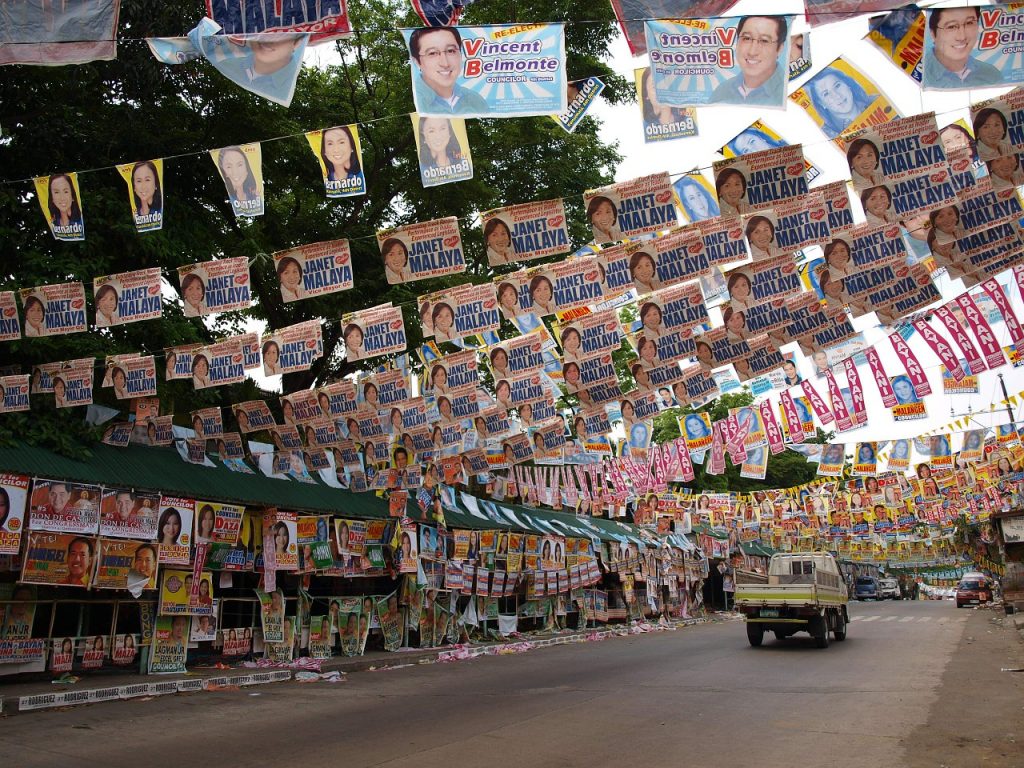 Photo credit: Eduardo Davad
Corruption in Duterte's anti-graft campaigns is making elections in the Philippines important again – even the mid-terms.
Filipinos are heading to the polls today, May 13th, for the mid-term elections. Many observers believe the vote will serve as a referendum on President Rodrigo Duterte and the first three years of his controversial administration.
Twelve senatorial seats, the entirety of the House of Representatives, and all elected provincial and city-level positions are up for the taking. For the senatorial seats, Duterte has publicly supported seven candidates, one of whom is the daughter of Ferdinand Marcos, and another is said to be the drug tsar behind Duterte's war on drugs.
Since Duterte's early days as president, international actors have decried the brutality and corruption of his administration. Pardoxically, his political success is both a symptom and a growing driver of systemic corruption in the Philippines. If nothing else, Duterte and his policies are making elections in the Philippines important again.
Duterte's popularity can be attributed to his zero-tolerance stance on narcotics, his self-declared status as someone unsullied by the corruption of the Filipino elite, and his command of the Presidential Anti-Corruption Commission (PACC) , an anti-graft agency modeled after those of his predecessors.
Yet, news of corruption within Duterte's administration continues to be spotlighted around the world. He consistently undermines democratic institutions and the rule of law by, for example, ordering the arrests of public figures who have been vocal in their criticism of the president. It's a well-worn practice in places like Cambodia or Venezuela. Allegations of drug trafficking made by the president himself led to the arrest of Senator Leila de Lima – a vocal Duterte critic – in 2017. Senator Antonio Trillanes – a Duterte rival and persona non grata in the key city of Davao – was arrested for rebellion in 2018.
Journalists have faced significant personal threats from the president for reporting on the death tolls of the president's anti-drug campaign, as well as for investigating the personal wealth amassed by civil servants' family members. For example, Rappler's CEO Maria Ressa, is currently facing seven separate charges under Duterte's administration, including her most recent arrest in March for violating a foreign ownership law.
Earlier this March, the Philippines completed its withdrawal from the International Criminal Court, which had threatened to investigate the reckless anti-drug campaign. The country's Commission on Human Rights estimates that 27,000 deaths can be linked to the drug campaign since 2016. Also in March, Duterte released an updated "narco list" on television naming "33 mayors, eight deputy mayors, one ex-mayor, a provincial board member, and three members of Congress" as being involved in illegal drug activities. Several of these names will also be seen on the electoral ballots this week.
Suspicions have even been raised on Duterte's own Anti-Corruption Commission. Bloomberg reports that of the 21 officials who were removed through PACC investigations, in addition to another seven who resigned, nearly a quarter have been rehired, resulting in a "rotating door" of corrupt officials in and out of the government.
In a survey conducted by Social Weather Stations on the mid-term elections, a quarter of respondents reported that they are favoring candidates who "will not be corrupt" and are trustworthy. This is especially true for young, first-time voters. Anecdotal data shows that the youth aged 18 to 35 make up more than a third of voters this election and are a demographic that consider themselves as particularly corruption-averse. Civil society groups like Active Vista Center are purposefully mobilizing on this increasing sentiment to activate youth voters – making up about 18 million registered voters who are concerned with political corruption, weakening rule of law, and shrinking civil society spaces.
Under any government, corruption cannot be resolved overnight. In a 2012 op-ed for Brookings, Daniel Kaufman, President and CEO of the National Resource Governance Institute writes, "Good governance only starts with elections and higher levels of transparency." "Corruption," he continues, "is a symptom of a larger disease – the failure of institutions and governance." When corruption is systemic, as it is in the Philippines, no single election can dramatically reduce corruption. Yet the elevated salience of corruption in Filipino politics indicates that people are engaged on the issue and that there could be an opening for more constructive reformers moving forward.
Tracey Fung is a Program Associate with CIPE's Asia team.