Beneficial Ownership Transparency Is Almost Succeeding. The Private Sector Can Help.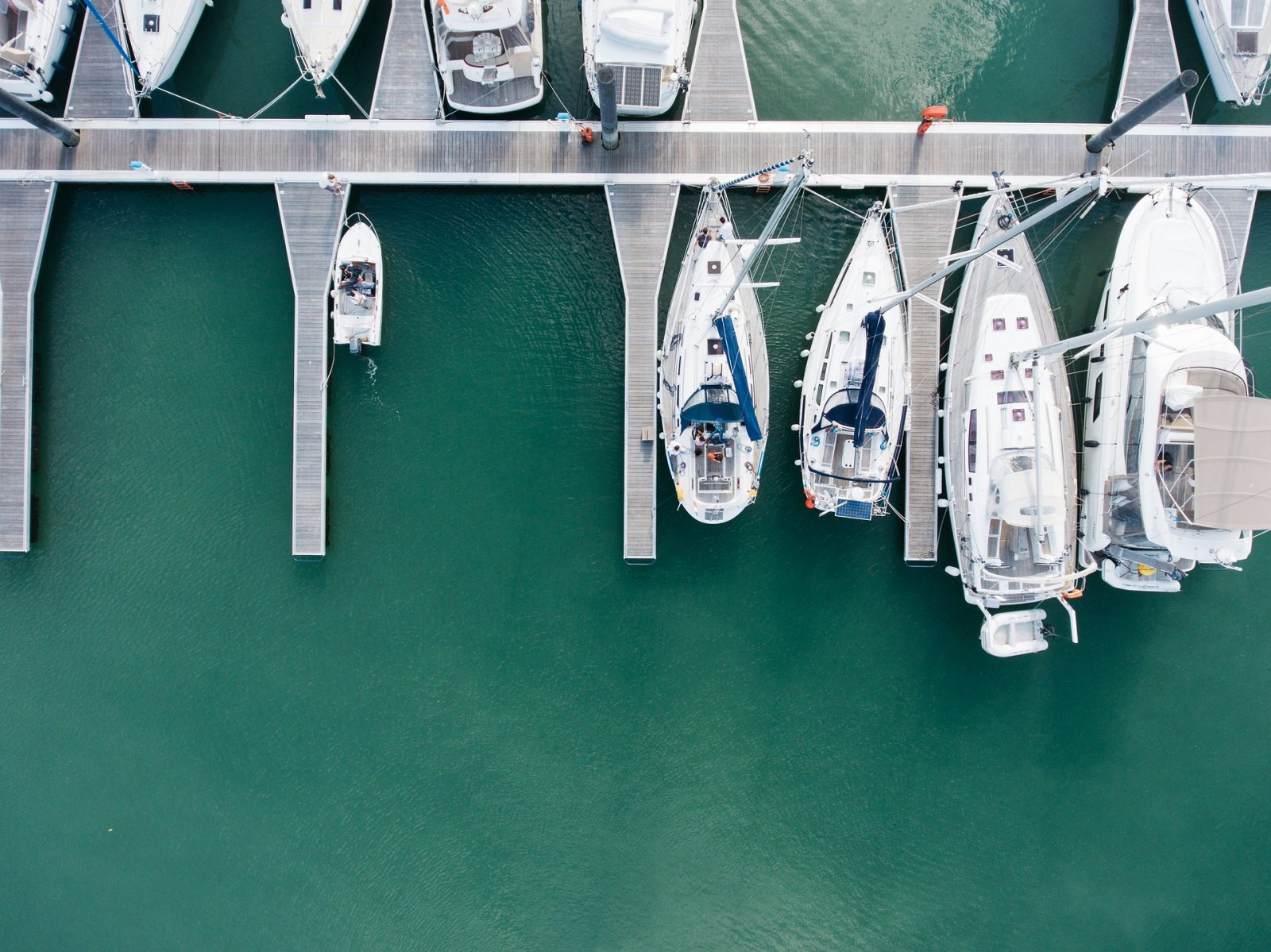 In its mission to promote anti-corruption in emerging markets around the world, the CIPE Anti-Corruption & Governance Center produced this blog to provide a short history of beneficial ownership transparency and introduce the under-discussed business angle of this rapidly evolving work. 
Unmasking the true owners of companies, assets, and organizations used to conduct illicit activities is a pressing priority for fighters of corruption. But the complexity of modern ownership structures has made progress extremely difficult. This complexity flies in the face of most trends of the Information Age. The internet makes finding data about people, places, history, and news ever more accessible, yet learning basic details about "who owns what" has, in some cases, become more difficult than ever.
This paradox is the result of a global financial system that facilitates transfers but generally keeps identities private. Illicit actors have learned to take advantage of this system in ways that enable corruption. At the stroke of a key, money managers can beam huge sums within or between entities and move assets between banks, currencies, countries, and companies. The illicit actors hidden among these transactions can sometimes be tracked down by canny investigators and journalists, but too often, they are hidden behind generically-named shell companies set up in low-red-tape or highly secretive jurisdictions. This makes it very difficult to separate legitimate business activities from corrupt ones.
Among the anonymous assets moving around the global economy are the "ill-begotten gains ," as US President Joe Biden recently put it, that have been traced to foreign oligarchs sanctioned for corruption. Their assets include derelict skyscrapers, hundred-million dollar yachts, and massive offshore bank accounts, some of which have been seized by government authorities following Russia's illegal invasion of Ukraine.
These revelations have added new urgency to efforts—widely termed Beneficial Ownership Transparency, or BOT—to make company ownership more transparent. In this fight, a key enforcement mechanism has been the creation and spread of national beneficial ownership registers.
BOT – A Short History
Over the past decade, a trickle of national beneficial ownership registers has turned to a flood. In 2015, Ukraine became the world's first country to require companies to register their beneficial owners. That same year, the European Union (EU) launched a directive that required all member states to create their own beneficial ownership registers, and the United Kingdom became the first to comply in 2016. Both in and out of the EU, BOT reforms have caught on . National registers of beneficial owners are now active in over 100 countries as of early 2023, with notable examples in Indonesia , Nigeria , Slovakia and Armenia .
The drive for international standards of BO has been driven by international organizations and a growing number of researchers and nonprofits. These include the United Nations (via the UN Convention on Anti-Corruption), the World Bank , and the OECD, and NGOs with global reach like Open Government Partnership, Open Ownership, and Transparency International . In 2018, the EU strengthened its rules by requiring state registers to be both operational and open to the public by January 2020.
Of course, these reforms—and beneficial ownership registers themselves—are not all created equal. As the map compiled by Open Ownership shows (see below), a large number of registers impose access requirements such as fees or corporate registrations. In the United States and Argentina, for example, registers are not publicly accessible and can only be accessed by certain institutions such as law enforcement bodies. Recognizing the existence of different access standards, in 2022 the Financial Action Task Force (FATF) endorsed national beneficial ownership registers that make verified details available to at least government authorities, or what Open Ownership defines as a central BO register.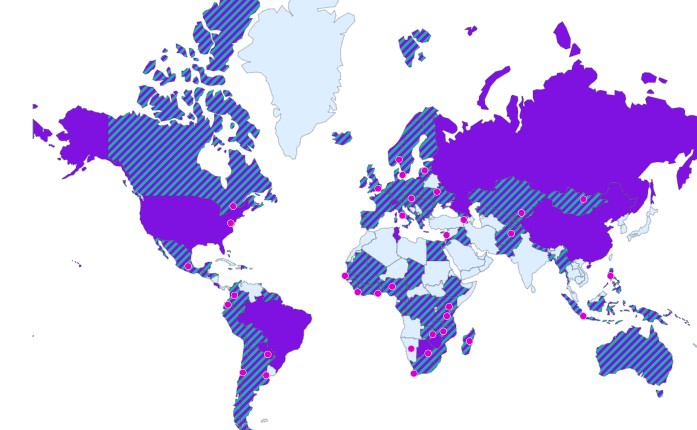 Source: https://www.openownership.org/en/map/
Road Blocks
While all forms of national beneficial ownership registers demonstrate progress, there are drawbacks to uneven access and enforcement standards. For one, verification of millions of entries is a massive endeavor that is facilitated when registers are open to the public. Furthermore, when BO registers are not universal, illicit actors are still able to engage in "regulatory arbitrage"—or using loopholes to dodge regulations—via offshore companies in countries like the Cayman Islands.
Varying standards have also made it difficult for researchers to empirically prove the effectiveness of BOT regimes. Expert assessors at the FATF have evaluated countrywide beneficial ownership systems on eleven different metrics, and a recent report showed that "only 11 jurisdictions out of the 112 score [at least] 66% for effectiveness." The report added that "a further 52 jurisdictions demonstrate just 33% effectiveness" with an average effectiveness score "of only 22%…across all assessed jurisdictions." While some effectiveness is certainly better than none, these results fall far short of the transparency needed to meaningfully reduce corruption and illegal activity in the global economy.
Meanwhile, several governments have drawn criticism for being slow to implement registers and enforce compliance. Even more concerning, the EU's Court of Justice ruled in November 2022 that publicly accessible beneficial ownership registers represent "disproportionate interference" in personal privacy and data rights, reversing a 2018 EU directive which required open access.
The debate over privacy rights is unsurprising. Publishing beneficial ownership information is a classic example of a policy that helps society as a whole but is detrimental to certain individual interests. As a result, slow implementation and regulatory backsliding is at least partly due to a backlash from those who benefit from an opaque system.
Business for Beneficial Ownership
Given the challenges facing beneficial ownership registers, CIPE and its partners are engaged in a global effort to strengthen register compliance and effectiveness by improving cooperation with private enterprise. CIPE is supporting the implementation of BOT reforms at the country level by clarifying how businesses stand to gain from engaging with governments and advising organizations.
There are numerous pro-business arguments for BOT. For one, greater global alignment on beneficial ownership regulation will level the playing field for businesses within and across jurisdictions by simplifying compliance burdens and protecting against corruption risks. Effective BOT regimes will enable law enforcement to more effectively combat fraud and to prevent, detect and prosecute money-laundering schemes. Furthermore, by uncovering the hidden connections between individuals, companies, and investments, BOT regulations can reveal conflicts of interest that unfairly favor politically-connected companies. Citizens are also supportive of reforms that clamp down on illicit money. Clamping down on untracked flows of dark money challenges public perceptions that there is a legal and ethical double-standard for political and economic elites. This can strengthen society's trust in the private sector and democratic institutions more widely.
CIPE is using these arguments to make appeals to emerging market businesses at public-private forums. For example, at the March 2023 Second Summit for Democracy, where the government of Zambia is a co-host, CIPE co-sponsored a BOT-themed side event. Featuring Transparency International-Zambia, the Extractive Industries Transparency Initiative-Zambia, and Open Ownership, the event focused on the role the private sector can play in supporting ongoing beneficial ownership transparency reform efforts in Zambia as well as government initiatives to boost compliance.
Looking Ahead
Beneficial ownership transparency has emerged as one of the most effective tools for shedding light on corruption. The emergence of over 100 national beneficial ownership registers and a global network of supporting initiatives and alliances, all in less than a decade, is an impressive achievement. While BOT mechanisms are still in their infancy relative to the complex legal and corporate environment they are designed to tackle, they are decreasing the operating space for corrupt actors. To increase their effectiveness, active engagement from the private sector is crucial. As more business leaders understand the benefits that BOT can bring to their operations, more corporations will come on board. CIPE is actively collaborating with the private sector and civil society organizations in these efforts and is committed to finding solutions that provide a win-win for global integrity and the free market.
---
Image Credit: Pixabay