Vinnytsia's Transparent Office: A Model for Others?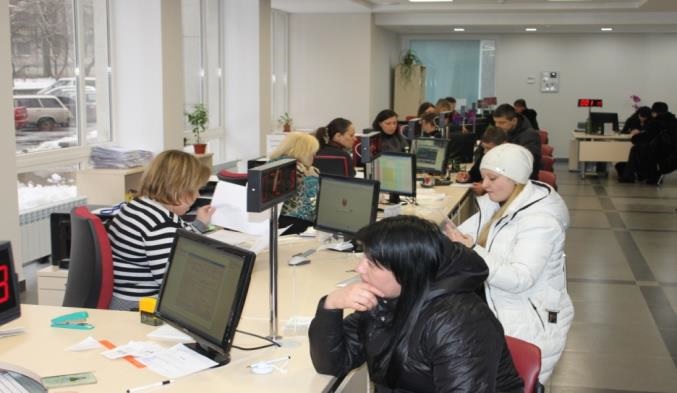 Photo Credit: Vinnytsia City Council
Corruption in the public sector is a common problem, and exists all over the world. Zimbabwe, Saudi Arabia, China, Brazil, and many other countries suffering from endemic corruption are often saddled with complex bureaucracies, which allow corrupt officials to extract vast sums of wealth from citizens in exchange for processing services (filing paperwork, opening businesses, paying taxes, etc.). These systems distort the market, reduce tax collection, marginalize the impact of the business community, and suppress local business in favor of foreign actors with deeper pockets.
A potential solution to this problem can be found in the city of Vinnytsia in Ukraine. No stranger to endemic corruption, Ukraine has undergone various reforms since the Revolution of Dignity in 2014. The Revolution of Dignity was the popular uprising against their corrupt President Viktor Yanukovich, and ultimately led to the Russian occupation of Crimea, and the ongoing conflict with Russia and its proxies in the Donbas region. Currently, Ukraine ranks 130th (out of 180) on TI's 2017 Corruption Perception Index, and 76th (out of 190) (20 / 24 in Europe and Central Asia) in the World Bank's Ease of Doing Business Report. Ukrainians consider corruption to be one of, if not the primary, problem plaguing the country. The entrenched system of corruption benefits the vested political and economic power interests that oppose any reforms that would disrupt the established status quo.
However, the city of Vinnytsia has enacted some new – albeit overdue – reforms which have done quite a bit to enhance the business environment in the city. In 2008, under the leadership of Volodymyr Hroysman – who at the time was Vinnytsia's mayor and is currently the Ukrainian Prime Minister – Vinnytsia established the Transparent Office (Прозорий офіс) as a one-stop shop for interaction with the city administration. The office is founded on six principles, which are all designed to ensure that the system is of use for all citizens:
1. Organizational unity–providing of all administrative services in one room
2. A single algorithm for processing papers and solutions to common issues
3. Regular trainings for the Transparent Office staff
4. Ensuring conditions for people with disabilities
5. Ensuring conditions for customers' children
6. The system of evaluation and monitoring of the quality of customer service
The benefits of the Transparent Office are critical for the development of a business environment, which encourages business expansion, the opening of new businesses, and the building of trust between the local authorities and the business community. All Transparent Office services are provided free of charge, and the centralized location of all these services significantly reduces the difficulties and frustrations faced by aspiring entrepreneurs. The office services local needs for several of the most important agencies that business and local citizens need to deal with, including State, territorial and regional departments; departments, divisions and services of the City Council; and gas and water services.
Further, the inclusion of access for persons with disabilities works to incorporate a normally disenfranchised class. These access requirements were established through consultations with local NGOs committed to the rights of the disabled. The childcare services offered include not only a location with toys and other activities, but a full-time trained employee to properly supervise children. In a conservative society like Ukraine, where women are expected to shoulder the majority of child care responsibilities, this feature of the office enables women entrepreneurs to conduct the business activities necessary to grow and operate their business, which is vital for the overall growth of any economy.
By creating a centralized, organized, and standardized Transparent Office, Vinnysia has not only significantly reduced the environment of rent-seeking, but the mandated time tables and response times help decrease waiting for service and build local trust. In turn, these reforms have improved Vinnytsia's national standing. It is consistently ranked as one of the best places to live in Ukraine, and is pointed to by other cities as a standard-bearer city to be emulated.
Through a similar system, reformists and those committed to a more open, transparent, and honest society can enhance not only their global and national standing, but the business environment, and the overall well-being of city residents. Can this type of system be implemented somewhere like Zimbabwe, China, or Brazil? Of course, so long as the political will exists to do so. Clearly, Ukraine has a long way to go in its fight against corruption, and this is not a cure all. However, it does serve as good starting point, and as a replicable program across cultures and continents.
Eric Brownstein is a CIPE Consultant for the Africa Department