Podcast: Changing the Global Compliance Environment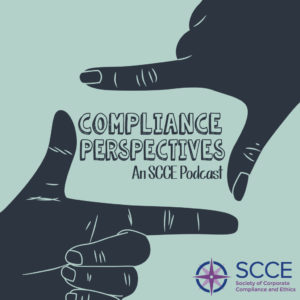 Photo Credit: SCCE "Compliance & Ethics Blog"
A new podcast from the Society of Corporate Compliance & Ethics (SCCE) features CIPE's global anti-corruption work at a time when more and more countries are enacting legislation designed to restrict bribe-making and bribe-taking. In this edition of the weekly "Compliance Perspectives" podcast, host Adam Turteltaub, an SCCE vice president, and Frank Brown, Director of CIPE's new Anti-Corruption and Governance Center, offer listeners an overview of CIPE's mission in those emerging market countries where new laws make the business community increasingly sensitive to corruption risk.
In one such country, Indonesia, a recent Supreme Court ruling found that companies are subject to corporate criminal liability for corrupt practices. Overnight, this caught business leaders' attention as they strove to understand the implications for their own operations and to discern which Indonesian law enforcement body would take the lead in the new environment. The development also illustrated the sort of opportunity that CIPE looks for in deciding where to deploy limited anti-corruption resources. Leveraging company interest in complying with anti-corruption laws is one approach that CIPE uses to amplify its impact globally, explained Frank Brown.
CIPE and the SCCE, both non-profit organizations dedicated to improving business ethics and governance in practical ways, have cooperated for about five years in countries ranging from Russia to Indonesia. With over 6,000 members, the SCCE is the world's largest certifying organization for compliance officers. CIPE has had staff from its Ukraine, Pakistan, and Russia field offices take part in SCCE training, along with DC-based anti-corruption specialists as well.
We hope you enjoy the podcast! Follow CIPE and SCCE on Twitter.