Corruption Warnings Increase as Governments Respond to COVID-19 Pandemic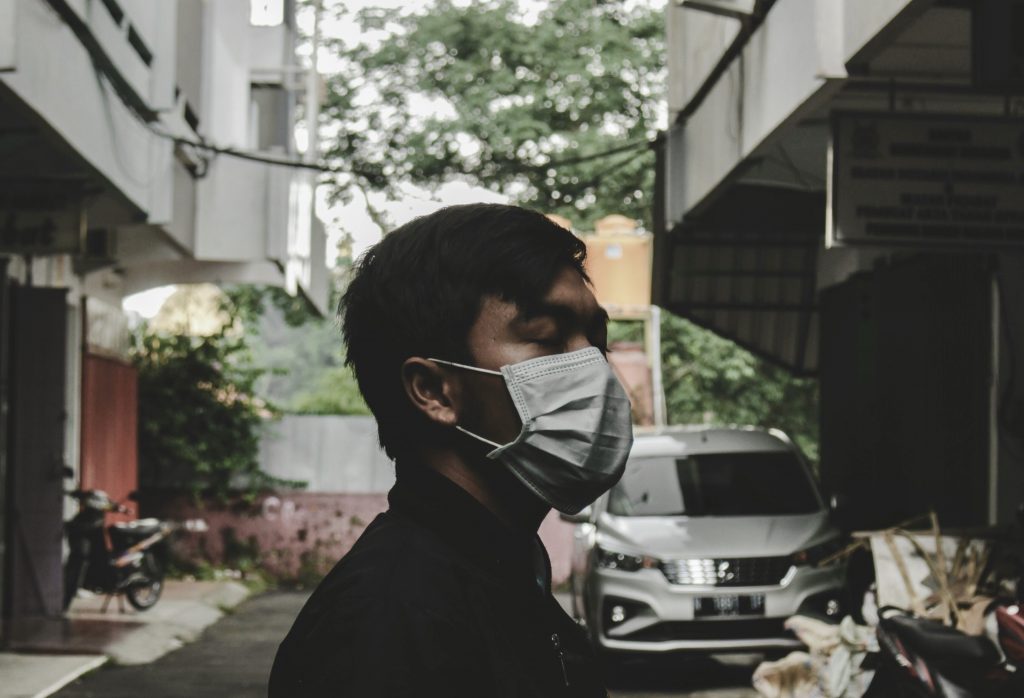 This is the first installment in a blog series by the Anti-Corruption & Governance Center on corruption and the coronavirus pandemic.
---
National governments are under enormous pressure to fast-track emergency relief and purchase essential supplies to stem the tide of the COVID-19 pandemic. But as officials ramp up emergency responses, watchdogs and experts are sounding the alarm over the ballooning risks of corruption and misappropriation during the crisis. 
Transparency International warns that "extraordinary outbreaks like this one…tend to expose cracks in our health systems…[that] undermine the response to the pandemic and deprive people of health care." 
These cracks include endemic corruption risks in countries already grappling with leaky public spending systems. In the past decade, several high-profile reports have analyzed these risks. These focus especially on procurement, where an estimated 10-25% of global spending is lost to corruption, as well as on supply chains and healthcare service delivery. 
As Abigail Bellows, nonresident fellow for the Carnegie Endowment for International Peace, puts it, "the novel coronavirus outbreak is on a collision course with corruption." Reflecting on previous emergency responses to infectious disease, Bellows argues that "massive public procurement projects related to the coronavirus will face serious risks of collusion and embezzlement." 
This argument is well founded. In 2017, The International Federation of Red Cross and Red Crescent Societies (IFRC) acknowledged that over $6 million was diverted during its three-year Ebola operation in West Africa through a combination of collusion, over-billing, and price fraud. 
Like deep sand underfoot, corruption lessens the impact of every step governments and donors take to invest in aid and supplies—and at the very moment when countries, communities, and economies need them most. A recent analysis of the decades-long struggle to combat HIV/AIDS found that where corruption levels are higher, healthcare spending is less effective and death tolls are more severe. 
Pandemic-Induced Corruption
Corruption risks threaten countries at all income levels. As governments suspend normal rules and procedures for funding, doors open to nefarious actors who take advantage of hasty efforts to help those in need. Speaking to CIPE on a phone call this week, anti-corruption expert and whistleblower James Wasserstrom reiterated that "urgency is always a recipe for corruption." 
Similarly, Gavin Hayman, Executive Director for Open Contracting Partnership, writes that "the rush by politicians to be seen to be doing something and secure supplies as scarcity rises can lead to poor sourcing, unqualified suppliers, and poorly written contracts." 
Recent reporting shows these warnings are warranted. In Slovenia, the government recently suspended procurement processes that ensure fair market competition and verify contractor qualifications. As reported by the Organized Crime and Corruption Reporting Project (OCCRP), Slovenia subsequently awarded $87 million to 24 companies in "opaque one-day bids". Nearly half is going to just two companies, both of which lack healthcare sector credentials, to supply "protective equipment" to hospitals. 
One of the companies, awarded $27 million, is owned by a powerful real estate and gambling mogul. The other, XAN-MAX, was awarded nearly $11 million even though it reported total revenues of less than $100,000 in 2018, "an almost 11,000 percent jump in income." 
Similar stories are being replicated around the globe. In Brazil, a company with close ties to Brazilian President Jair Bolsonaro was recently selected to provide surgical masks despite charging prices several times higher than its competitors. In Italy, a large farming company with no record of possessing industrial or health production capacity has been contracted to provide 12 million surgical masks. Troublingly, the firm was sold while the contract was being finalized and its former owner is currently under investigation for undue influence. 
Democracy Under Threat
Other governments are using the crisis as cover to pass anti-democratic measures alongside policies to control the pandemic. In Hungary, newly passed legislation gives the police power to arrest anyone spreading misinformation about coronavirus—and the prime minister power to rule indefinitely by decree. 
Montenegro's government has taken a less overt approach. Despite banning public gatherings, officials have neglected to reschedule a public debate on a controversial new law that would enable greater government secrecy. The proposed law, which now looks likely to pass without a public hearing, has been sharply criticized for harming freedom of information and restricting the ability for civil society to hold government leaders to account for corruption. 
Similar closures of civic space around the world have sparked discussion about how to support civil liberties from government restrictions that may not be lifted after the crisis subsides.
Signs of Hope
Just as success at containing the virus has varied widely around the world, not all governments are responding poorly. Hayman highlights the open, automated data systems for emergency procurement in Ukraine and Colombia, as well as Chile's prescreened list of emergency suppliers. These efforts reinforce the fact that, even in crisis, government responses can be fast-moving, open, and well-informed. 
Other sources are offering advice on how to keep fast-moving procurement processes compliant and transparent. Speaking with CIPE, James Wasserstrom stressed that governments making emergency funding decisions need decision-making bodies that possess "unified common purpose [and] self-interests…unaligned with aiding and abetting corruption" as well as "empowered and real-time monitoring…by trusted, independent agents." 
More work is needed to turn the tide against corruption while the fight against coronavirus is still at an early stage. Governments and civil society actors still have time to promote policies that will minimize corruption risks. Without further action, however, warning will swiftly turn to mourning. 
---
Benjamin Schmidt is a Program Associate with CIPE's Anti-Corruption and Governance Center and has a master's degree in political economy.
Photo by Ruang Rindu from Pexels