Collective Action: A Cause for Hope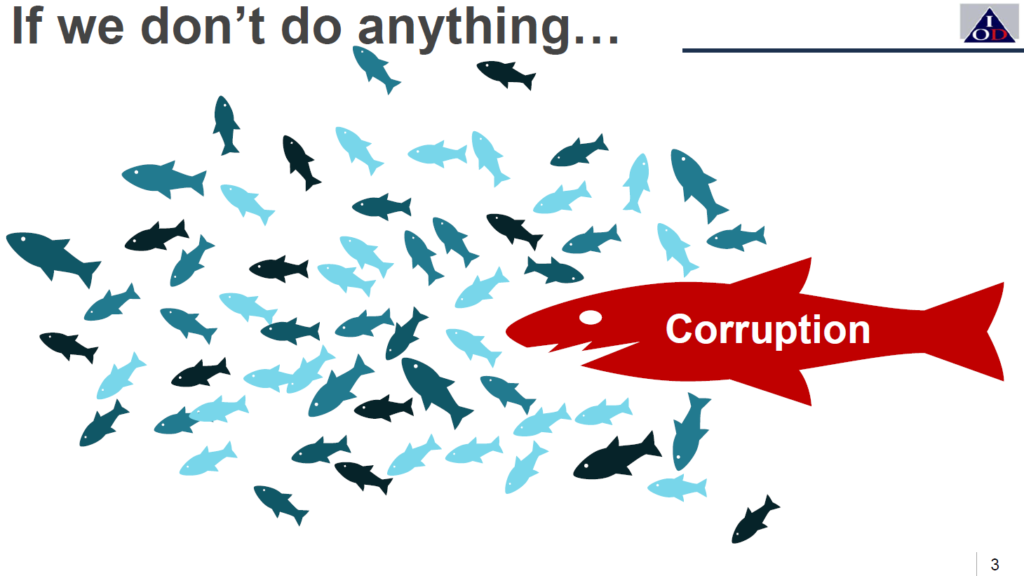 Image Credit: Thai Institute of Directors
By Caroline Elkin, Assistant Program Officer with CIPE's Europe and Eurasia team.
On December 5, CIPE hosted the Private Sector Collective Action to Counter Corruption Summit in Kyiv, Ukraine. The event gathered participants from business, government, civil society, and international organizations, representing Armenia, Kazakhstan, Moldova, Nigeria, Thailand, Turkey, Ukraine, and the United States, among others. This is the third in a series of blogs based on the summit. 
What do we talk about when we talk about corruption? The anti-corruption movement has made significant strides in raising awareness of the specter of corruption through investigative reporting and advocacy. But the staggering price tag of corruption worldwide, combined with the ever-growing list of newly uncovered scandals, can leave the counterproductive impression that corruption is intractable.
Indeed, research into the link between development aid and corruption shows that, in some cases, the more you talk about corruption, the more people perceive the problem to be hopeless. By that logic, perhaps the solution is not to talk about it? In fact, for anti-corruption practitioners to remain silent would be to abandon the space to sensationalist accounts and those with a political agenda. Speaking about anti-corruption efforts in terms of practical solutions helps to mitigate the negative knock-on effects of talking about corruption.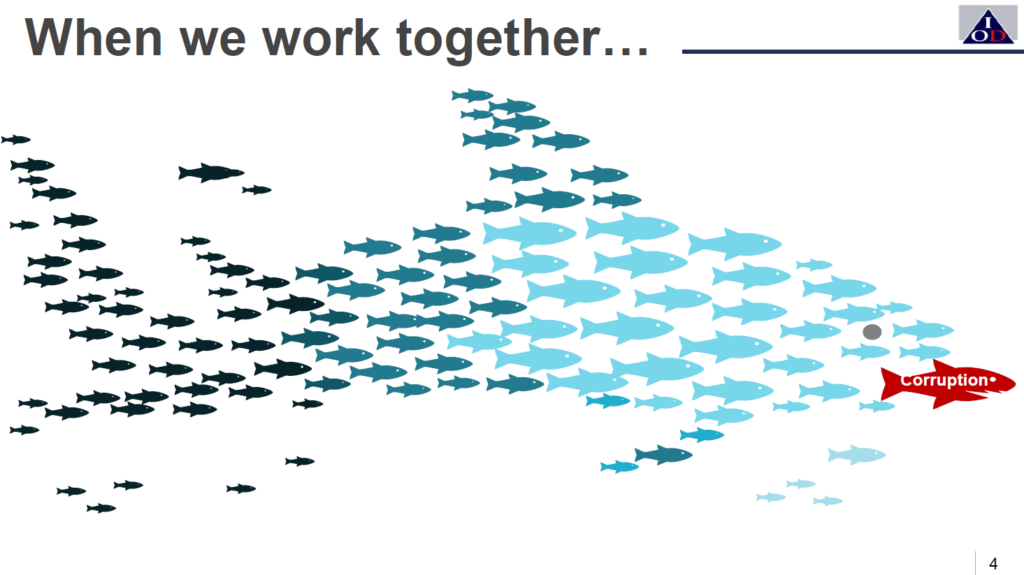 The Summit centered on one of the most practical developments in the anti-corruption space: collective action. The CIPE partners and other like-minded organizations in attendance have experienced remarkable success in taking collective approaches with an emphasis on ethics and compliance to combat corruption. These leading business coalitions include:
The Private Sector Collective Action Coalition against Corruption (CAC), a project launched by the Thai Institute of Directors in 2010, counts 930 signatory companies and 345 certified members. CAC conducts training and outreach to promote internal anti-corruption policies to private companies and certifies companies that have been externally verified for having implemented policy and compliance standards per CAC's rigorous criteria. Moreover, CAC provides guidance to similar organizations in other countries. The founding of CAC is the subject of a case study produced by CIPE and Stanford University's Center for Democracy, Development, and the Rule of Law.
The Ethics and Reputation Society (TEID) is a Turkish organization established in 2010. Today, its 139 members represent domestic and multinational companies that account for 15% of Turkey's GDP and over 250,000 employees. TEID advocates policy changes, develops professional ethics standards together with other associations, creates ethics resources for companies, and works to raise awareness of business ethics in Turkey and internationally.
The Ukrainian Network of Integrity and Compliance (UNIC), launched in 2017 with support from the European Bank for Reconstruction and Development, Organisation of Economic Co-operation and Development, and Ukraine's Business Ombudsman Council, has 69 members as of December 2018. Member companies first conduct a self-assessment of their compliance practices to join UNIC, and then an external assessment based on the ISO 37001 Anti-Bribery Management System standard. The resulting certification from UNIC attests that the company has assessed its corruption risks and developed a compliance program to address them.
This is only a sample of the ways in which business organizations can approach compliance, corruption, and collective action. Collective action coalitions can take on functions ranging from awareness-raising among the public to policy development and advocacy to certification of companies. While each organization should determine its functions based upon its own capacity, the needs of potential members, and country context, these examples help complete the narrative of how businesses acting together can lead the fight against corruption.
Another cause for hope is the budding knowledge-sharing among collective action organizations. There are already examples of collective action organizations learning from one another. CAC has provided guidance to TEID, when CAC's Kulvech Janvatanavit traveled last autumn from Bangkok to Istanbul for a series of consultations. CIPE has shared lessons from these collective action coalitions with a group of Armenian organizations working together to spread awareness of compliance and coordinate collective action to address systemic corruption risks. Other private sector representatives that attended the Summit are seeking to launch similar efforts.
What's next for these organizations? As business collective action emerges as a model for countering corruption, the financial sustainability of these non-profit entities will become a key topic. The three organizations mentioned here are all donor-funded but have clear value propositions for the domestic and international private sectors, as well as providers of guidance to their peers in other countries. Donors interested in sustaining the fight against corruption should facilitate exchange of best practices among these organizations, as well as use their global reach to connect them with potential sources of revenue.
As for those readers interested in starting their own collective action initiative, here are a few recommendations that CAC shared at the Summit:
Gather the right team. As a business organization, aim for a constructive approach that leaves room for nuance, rather than a black-and-white, combative lens.
Start small with your expectations, then raise the bar. Companies in your market may not be ready for an exhaustive list of anti-corruption compliance elements; choose the ones that are most relevant.
Find the hot buttons that motivate companies to join.
Collective action is a means to an end – keep that end in mind and look for ways to measure success, such as effects on inequality, public service efficiency, or national competitiveness.